Room to grow
Anna Julia Cooper Episcopal School seeks to expand with help from city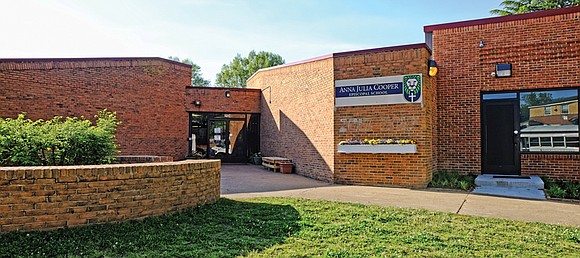 Mr. Maruca previously led the community-oriented Sacred Heart Center in South Side before joining the Anna Julia Cooper School. He said it is important for the school to build a relationship with the community. He said the school would do all it could to make the facilities available for beneficial non-school purposes.
He envisions the planned gymnasium as meeting the needs of the school and the community, although he wants the school's needs to come first.
He and other city officials said they would be working with the City Attorney's Office to ensure the language in the purchase agreements reflects that arrangement.
Mr. Maruca said, "We do want to make this available to the community," which lost its biggest recreation outlet with the demolition of the gym at the former Armstrong High School. The old high school building was demolished in the past year to make way for the development of about 250 apartments and houses, the first step to replacing Creighton Court.
"However," Mr. Maruca said, "we still are a school."
Mr. Maruca said the gymnasium would allow the school to provide basketball, volleyball and other athletic and arts programs for students. But he also envisions it serving as a host site for community theater, dance and music programs, along with community basketball programs and community gatherings.
He said if all goes well, the gym could be finished within a year or so and the full development completed within two years.
He said the major focus of the expansion of the school is "to help its students develop the self-confidence, strength of character, academic skills and sense of hope needed to open the door to a promising future."
That includes providing counseling and guidance for graduates as they enter high school and as they move onto careers or college, he said. "We're in it for the long haul," he said.