When Rihanna dressed as the pope
5/21/2018, 10:36 p.m.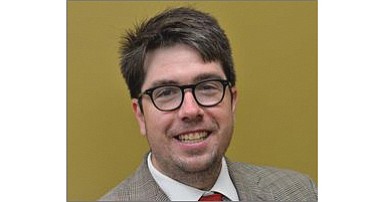 Not long ago, Pope Emeritus Benedict XVI offered a better definition of sacrilege than playing dress-up. On a trip to Portugal in 2010, he stated that the greatest danger to the church was not outside enemies but the sin of her members. Every time a Catholic receives the Eucharist and then enacts violence against God or neighbor, sacrilege unfolds.
At the same time, the church needs to take care not to affiliate too closely with celebrity in a world where what people crave most is an authentic encounter with other people. Celebrities cavorting in inordinately expensive gowns that riff on ecclesiastical dress has nothing to do with the margins, where Pope Francis has called disciples to go. As immigrants fearing deportation look to the church for help, we can't be distracted by who wore it better — the pope or Rihanna.
My undergraduates, especially those suspicious of ecclesial power and authority, are not the kind of people who find such cultural excess attractive. They want an authentic encounter with truth, goodness and beauty.
Cultivating an interest in the Catholic imagination among an elite group of human beings residing in one of the most expensive cities in the world may well cause some to remember their faith or seek out the church for the first time. Then, the real work begins for those of us they find there — to show why these images are a source of  meaning, a source of beauty, a source of love.
Without this work, the church's experiment with evangelization through high fashion may be chic. But it also will be forgotten.
The writer is director of education for the McGrath Institute for Church Life and a professor in the department of theology at the University of Notre Dame.