19-year-old Soto called up to play forA royal wedding to remember
Prince Harry and Meghan Markle wed in ceremony marked by new traditions, global audience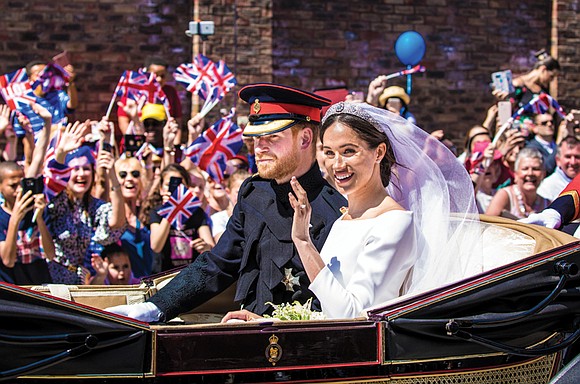 Also among the celebrities at the nuptials were actor Idris Elba and his fiancée, Sabrina Dowhre and Sir Elton John, who sang at the funeral of Prince Harry's mother, Princess Diana, in 1997. He also performed at Prince Harry and Ms. Markle's wedding reception, held in the castle's St George's Hall.
The royal couple, who met on a blind date in 2016 and fell in love in a tent under the stars in Botswana, later left for an after-party in a silver blue Jaguar E-Type for nearby Frogmore House mansion. Ms. Markle, wearing her second gown of the day, a sleek, long white dress designed by Stella McCartney, made a speech at the evening event, another break with tradition, to which about 200 guests were invited.
After watching the ceremony from California, Mr. Markle told TMZ it had been "emotional and joyful."
"My baby looks beautiful and she looks very happy. I wish I were there and I wish them all my love and all happiness."
The newlyweds did not immediately leave for a honeymoon. Instead, they appeared at their first official engagement since becoming husband and wife when they attended an event Tuesday in the gardens of Buckingham Palace celebrating Prince Charles' charity patronages and military affiliations ahead of his 70th birthday in November.
The couple is expected to go on a honeymoon later, although no details of when or where have been announced.