Personality: Dr. Jacqueline Johnson-Curl
Spotlight on honorary chair of VHEF's Jazz InsideOut benefit
5/27/2018, 9:36 a.m.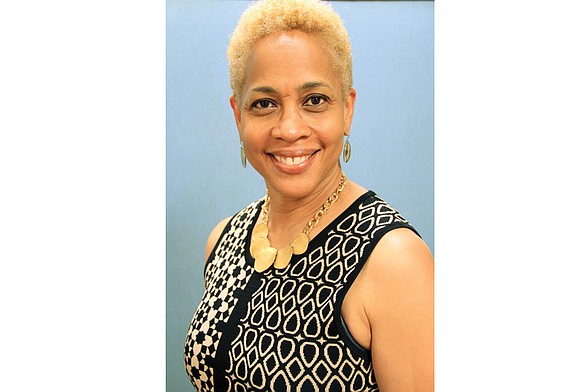 Dr. Johnson-Curl says she also learned about giving back to the community from her late mother, Myrtle Johnson, owner of the former Johnson's Grill in Shockoe Bottom.
"I think about all of those years she worked in the restaurant," Dr. Johnson-Curl says. "People would come in and sometimes someone just didn't have any money. She would give them meals.
"When Mom was at the point when she couldn't work anymore, she would still be at home cooking and she would walk to a neighbor's home — someone who was homebound and couldn't get out — and take them food." As honorary chair of this year's benefit, Dr. Johnson-Curl hopes her efforts can help change students' lives and help them with whatever dreams they have for the future.
"The more people who come out to the benefit," she says, "the more students can be helped." Meet this week's Personality and a dentist with a giving heart and spirit, Dr. Jacqueline Johnson-Curl: Occupation: Dentist.
Volunteer position: 2018 Honorary Chair, Virginia Higher Education Fund Jazz InsideOut benefit.
Date and place of birth: March 17 in Richmond.
Current residence: Hobby Hills area of Richmond.
Alma maters: Hampton University, B.A.; Temple University School of Dentistry, D.D.S
Family: Husband, Dr. Sherman J. Curl; son and daughter-in-law, Christopher M. Curl and Dr. Emily Stuppi-Curl; and daughter, Stephanie R. Curl.
Virginia Higher Education Fund's mission: To increase scholarship opportunities for students, especially "at risk" and B students. We also want to save parents and students time and money with our scholarship search platforms. To view the current top 17 scholarship search platforms or to take a virtual tour of Virginia's two- and four-year colleges, visit the VHEF website at www.vahigheredfund.org.
How I find time to support VHEF: Time is a valuable commodity for most of us. Fulfilling the role of wife, mother, caretaker and business owner can be demanding. However, I support VHEF because I know what a major difference a college education can make in one's life.
Why I do it: Simple answer, it's important to me. I've benefited from a lifetime of excellent role models who shared their advice, time and encouragement and without whom I may not have become a dentist. I want to help impact people in the same way.
Why this organization is important: VHEF recognizes how economic disparity adversely affects low- and middle-income students. By offering scholarships to these students, they are closer to achieving their dream of earning a college degree.
Foremost objective of Jazz InsideOut event: The foremost objective of the Jazz lnsideOut benefit is to raise funds for VHEF's Momentum Scholarships that benefits students in Richmond, Henrico, Hanover, Chesterfield and Petersburg. Richmond and Eastern Henrico alone have more than 10,000 families in public housing. Therefore, the need for scholarship support is immense. A secondary goal is to have a good time for a good cause.
Total raised in 2017: We raised nearly $25,000 last year and hope to increase that number this year with an increase in sponsors and an increase in ticket sales.