UR chooses Black Lives Matter memoir for One Book, One Richmond program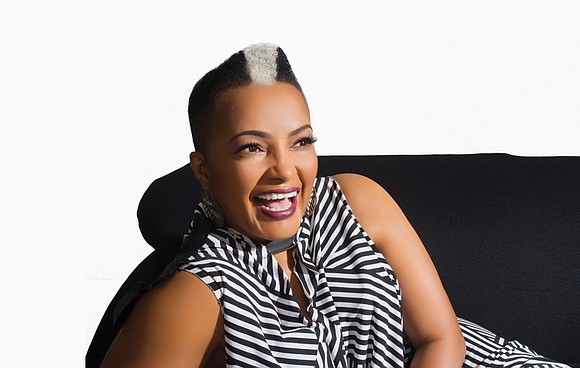 By Jeremy M. Lazarus
"When They Call You A Terrorist: A Black Lives Matter Memoir" will be required reading for University of Richmond students for the 2018-19 academic year, it has been announced.
Released in January, the book will be the focus of UR programs and discussions. It is the work of activist Patrisse Khan-Cullors, one of the three founders of the Black Lives Matter Movement in 2013, and writer and journalist asha bandele.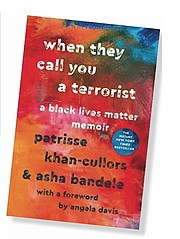 In the wake of several highly publicized deaths of black men at the hands of police that year, Ms. Khan-Cullors started the Twitter hashtag #blacklivesmatter and then teamed with Alicia Garza and Opal Tometi to create the movement that has resulted in Black Lives Matter chapters in more than 30 cities and has helped usher in policy changes in numerous police departments.
Ms. Khan-Cullors "weaves the themes of poverty, race, the criminal justice system and activism throughout this memoir," said Holly Blake, UR associate dean for outreach education and development, in explaining the selection for the university's "One Book, One Richmond" program.
"The book reveals how and why Ms. Khan-Cullors committed her own life as an artist and activist to addressing issues that disproportionately affect communities of color," Dr. Blake stated.
One Book, One Richmond, led by UR's Bonner Center for Civic Engagement, seeks to encourage UR students, faculty, staff and members of the community to read and discuss a selected book on a social justice issue.
Past selections have examined nationalism, mass incarceration, food insecurity and poverty.
"We are hopeful that conversations about Ms. Khan-Cullors' book link to conversations about our continued efforts to foster a thriving and inclusive community," said Adrienne Piazza, chair of the One Book, One Richmond committee.