'I'm done': Richmond Police Chief Alfred Durham announces his last day on the force will be Dec. 31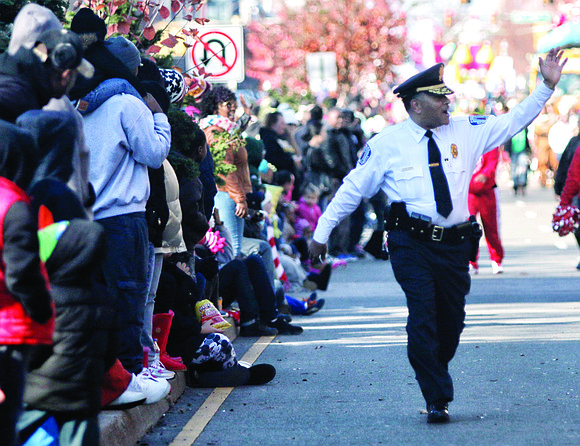 "We've already lost 50 officers this year due to retirements and resignations, and I have 10 more people who will retire or resign by the end of the year," he said.
He said a recruit class will soon graduate and fill some of the holes once they get through their street training. Another class has begun training, he said. But he said he is always playing catch-up.
He expects the problem to worsen based on what he heard at a recent gathering of police chiefs. He said the chiefs received projections that fewer men and women are seeking law enforcement careers. Estimates are that within five years, departments across the country "will be facing a shortage of people willing to serve."
Chief Durham said Richmond could face bigger problems because the starting annual pay of $41,000 trails that of the VCU Police Department, as well as those in Henrico and Chesterfield counties.
He said that issue remains unresolved even after City Council spent more than $25 million over three years to upgrade the pay scale so that veterans can make more than rookies.

The reality for Richmond is that "we're training them and other departments are getting the benefit," he said.
But that will be a problem for the next person who fills the top cop role.
Chief Durham, 55, began in law enforcement in his hometown, Washington, D.C., in 1987 after serving four years in the Marine Corps. Along with his police career, he also served 13 years in the Marine reserves.

He made his first stop in Richmond in 2005 when then-Chief Rodney Monroe tapped him to be his chief of staff.
Chief Durham led Chief Monroe's effort to install community policing and break the city down into four precincts and 12 sectors to enable officers to get closer to the people they serve.
After Chief Monroe was tapped to lead the Charlotte-Mecklenburg Police Department, Chief Durham returned to Washington in 2007 and served for seven years as the No. 2 officer in that department before retiring in 2014.
Mayor Dwight C. Jones brought him back to Richmond in November 2014, first to serve as a deputy chief and then to take over after then-Chief Ray Tarasovic retired in early 2015.
In the announcement of his retirement, Chief Durham did not mention the wear-and-tear of the job.
"Public service is, and has been, my life," he stated. "It has been my highest privilege to serve the men and women of this department and the citizens of this great city. I would like to thank Mayor (Levar M.) Stoney for believing in me and for his unwavering support in allowing me the opportunity to strengthen the department and its bonds to the community.
"It has been both an incredibly challenging and rewarding career for me."
Chief Durham said he is retiring at a time when the department has received national recognition and has "a great team of employees who are doing remarkable work each and every day."
He noted that as of November, homicides are down 21 percent and violent crime is down 9 percent compared with the same period in 2017.
"I feel that now is the ideal time for me to focus on my personal life and to begin spending quality time with my family," said Chief Durham, who still grieves for his brother, Kenzell Durham, who was murdered at the auto shop where he worked in Washington in 2005 by an angry customer.
"Chief Durham deserves our deepest respect and sincere appreciation for his tireless commitment to our city," Mayor Stoney stated.
"He has always been a 24-7 chief," Mayor Stoney continued. "Whether at a community meeting or crime scene, a street festival or a street protest, day or night, the residents of this city could always count on him to be there.
"Chief Durham gave blood, sweat and tears to this department, and Richmond is a better place because of his service. We wish him all the best in the next chapter of his life."
Mayor Stoney stated the city would select an interim chief once Chief Durham departs and will conduct a national search for his successor.