Local real estate firm helping anti-hunger efforts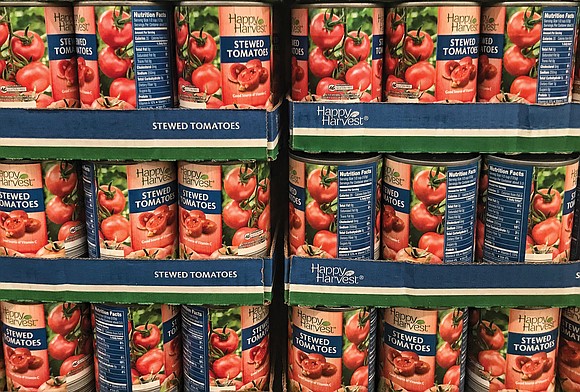 A lot of canned goods get thrown away when people move away.
Now moving companies and real estate firms in Richmond and other parts of the country are making an effort to collect nonperishable foods and give them to food banks and other distribution points to help fight hunger.
Moving companies are already involved, thanks to a New Jersey man named Adam Levy.
While working for his family's moving company, he was amazed at how much food people discarded when they sold their homes and moved out.
In 2009, he launched Move For Hunger, a nonprofit that works with moving companies to collect nonperishable food clients plan to discard.

Move For Hunger, which now works with 1,000 relocation firms in the United States and Canada, reports that more than 5,500 tons of usable food has been collected and given to food distribution organizations since the nonprofit was launched nine years ago.
Next year, Move For Hunger plans to expand with help from real estate companies.
ERA Real Estate, which has more than 2,300 franchise offices in the United States and 31 other countries and territories, has become the first company to commit to being part of this food collection effort.
In the Richmond area, Napier ERA and its principal broker, James T. Napier, have agreed to get involved in helping to get such food donations from its clients to Feed More, a nonprofit hunger relief network throughout Central Virginia, and local pantries.
"We are a community business, and we want to do everything we can to assist in reducing hunger," Mr. Napier said.
When the opportunity for collaborating with Move For Hunger came up, "we jumped all over it," he said.
He said his firm's four offices already are among the collection points for Backpacks of Love, a program to help ensure students who rely on free school breakfast and lunch have food on the weekends.
And through Monday, Dec. 11, the offices will be collection points for food donations to help restock the regional food bank and other pantries following the Thanksgiving rush.