Personality: Maiesha Hawkins
Spotlight on volunteer chair of Slay for a Purpose Fashion Show
10/4/2018, 6 a.m.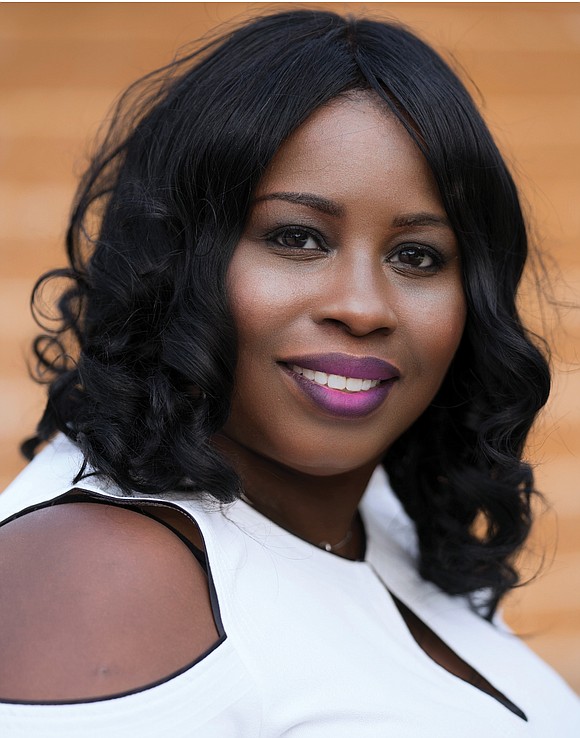 The goal is to uphold the organization's mission to inform and educate others about domestic violence and its effect on individuals and families "in every community, regardless of age, economic status, sexual orientation, gender, race or nationality," Ms. Hawkins says.
This year there is a celebrity twist, featuring guest speakers Peter Thomas from "The Real Housewives of Atlanta" and Wanda from "South Beach Tow," a television show that ran from 2011 through 2014 about the day-to-day business of Tremont Towing, a family-run business in Miami.
"This is the first time we have had celebrities interested in speaking on our platform," says the excited event chair. "Both are coming to speak about their experience with domestic violence and being a survivor."
Ms. Hawkins notes that the benefit fashion show is "a family-friendly event, featuring outstanding local designers and models who are domestic violence survivors, with all proceeds going toward our services for the Metro Richmond area."
She says since the organization's start three years ago, it has helped about 13 families going through abusive situations.
"We have great relationships with the city police department, Hilliard House (shelter), community advocates and many other groups sharing our mission and goals," she says.
Meet an advocate for survivors of domestic abuse and this week's Personality, Maiesha T. Hawkins:
Occupation: IT project manager.
What I do: I oversee a department of more than 20 Wholesale Business Intelligence platforms for a very well-known financial institution.
No. 1 volunteer position: Chair, Slay for a Purpose Fashion Show.
Date and place of birth: Jan. 12 in Richmond.
Current residence: Richmond.
Education: George Mason University and Capella University.
Family: Twin 14-year-old sons, Makye and Makhi Tyler; a sister, Melissa D. Hawkins; and brother, Tyrome A. Hawkins Jr.
When and why I became involved with The Faces Behind A Purpose For You: I have known founder Timika Cousins for more than 15 years, and because I support her vision, I wanted to support her organization in evolving within our community while changing the lives of domestic violence survivors.

Services provided by the nonprofit: Safety planning, court advocacy and liaison services for emergency housing.
How I define "domestic violence": A pattern of coercive, controlling behavior that is a pervasive, life-threatening crime affecting people in all communities regardless of gender, age, sexual orientation, race, religion, ethnicity, social standing and immigration status.
The reason domestic violence exists: Lack of knowledge, mental illness and substance abuse.
Number of people served since founding: 13 families.
Most frequently requested service: Shelter and safety planning.
Our biggest challenge: Operating as a nonprofit, our biggest challenge is restricted funds.
We could do more if: We had more sponsorships, donations, etc.
If I could just blink my eyes and make a wish, it would be: To end poverty.
How I start the day: Prayer then tea.
A quote that I am inspired by: "All I need is faith the size of a mustard seed."
If I had more time, I would: Do more philanthropic work and host various women empowerment seminars throughout the United States.
Best late-night snack: Chamomile and lavender tea with a shot of cinnamon and a tad bit of honey.
Person who influenced me the most: My mother, Brenda P. Hawkins, my biggest fan and my hardest critic. Her influence is pressure, confirmation of why I am a diamond.
The book that influenced me the most: "Essentialism: The Disciplined Pursuit of Less" by Greg McKeown.
What I'm reading now: "The Wisdom of Sundays: Life Changing Insights from Super Soul Conversations" by Oprah Winfrey.
My next goal: I have so many, however, the dearest one will be to turn 40 years young on Jan. 12.