Personality: Jacquelyn E. 'Jackie' Stone
Spotlight on ALM National Women in Law Lifetime Achievement Award winner
10/11/2018, 6 a.m.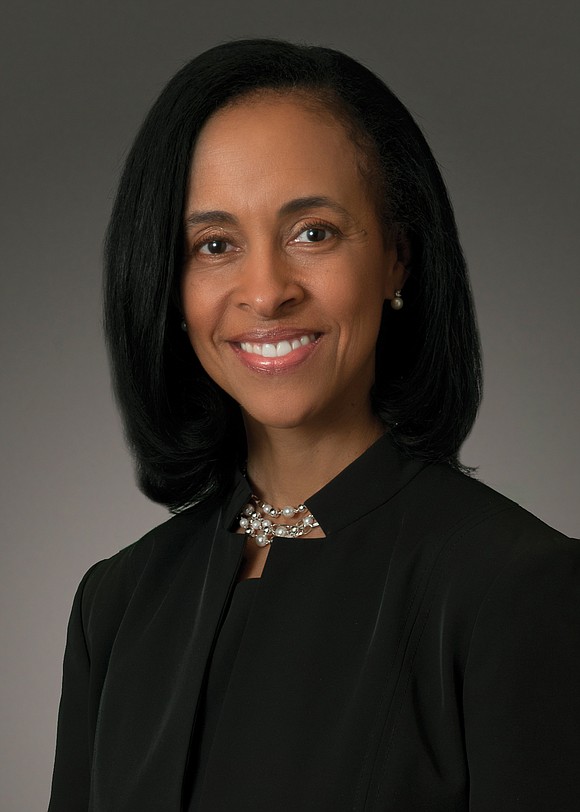 That advice has been a beacon for Ms. Stone as she also mentors law students and those entering and finishing clerkships.
Meet an award-winning legal advocate for diversity and inclusion, and this week's Personality, Jacquelyn E. "Jackie" Stone:
Latest accomplishment: Recipient of the American Lawyer Media's National Women in Law Award for Lifetime Achievement.
Date and place of birth: Jan. 7 in Williamsburg.
Current home: Downtown Richmond.
Alma maters: Bachelor's degree in American government, University of Virginia, 1980; J.D., Harvard Law School, 1985.
Family: Husband, B.K. Fulton; sons, Joshua and Terrell Fulton; and nephew, Sam Stone.
How I received news that I was selected the award winner: A friend in New York read an announcement listing me as an award recipient and sent an email to congratulate me. That was the first I heard about being selected for this honor.
First reaction: Must be a mistake!
What this honor means to me: This honor has made me realize that while there is much more to be done to increase the numbers of women and attorneys of color in the profession, we have made meaningful progress. I vividly recall that the concepts of diversity and inclusion were rarely discussed when I started practicing law in the 1980s. We have since changed the narrative to tell the stories of the contributions made by many women and diverse lawyers. Most importantly, people from all backgrounds are becoming more comfortable discussing issues of gender and race and recognizing that everyone has a role to play in making the profession more diverse and inclusive. With the benefit of diverse experiences, insights and points of view, the practice of law has been greatly enhanced.
Why I became a lawyer: My father, the late William T. Stone, first exposed me to the practice of law. My interest in the law was reinforced while working on Capitol Hill. There were so many lawyers in Washington, I felt I needed to study law to speak their language.
My principal work as a lawyer: Advising clients on legislative issues before the Virginia General Assembly and representing corporate clients on a range of immigration and worksite enforcement matters as a member of the McGuireWoods Corporate Securities Department.
Its greatest challenge: The unpredictable nature of the political landscape — from interactions with elected officials to dealings with federal agencies — has a significant impact on my legal work.
Its greatest satisfaction: Helping clients achieve the best outcomes and solutions.
My heroes in law: My father, the late Oliver W. Hill Sr. and retired U.S. District Court Judge Gerald Bruce Lee.
Importance of diversity on the bench: Diversity on the bench is critically important to ensure equal treatment for all as well as the fair interpretation and application of the law.
Advice to aspiring students interested in the field: Strive for excellence in all you do and work hard at perfecting the skills of being a lifelong learner and avid listener. Identify mentors to help guide you and teach you the unwritten rules, while understanding the importance of serving as a mentor to those following in your footsteps.