Church Hill Reunion Sept. 8
9/6/2018, 6 a.m.

The Church Hill Reunion will mark its 35th year of providing fun, fellowship and community uplift this weekend.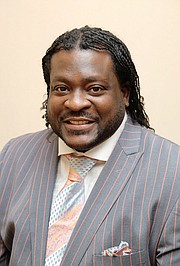 The annual event is scheduled to take place noon to 6 p.m. Saturday, Sept. 8, at its traditional venue, Ethel Bailey Furman Park, 818 N. 28th St., James E. "J.J." Minor III, president of the Reunion Committee, has announced.
Along with family-oriented activities, the event also will honor political leaders and community benefactors, Mr. Minor said.
Honorees are to include, former state Sen. Henry L. Marsh III, a longtime Church Hill representative; Leroy Allen, former president of the Reunion Committee; Harold Harris, recreational instructor for the Salvation Army Boys & Girls Club; and Mary Thompson, a community advocate and founder of the New Visions Civic League.
Two current Church Hill representatives, Delegate Delores L. McQuinn, D-70th, and City Council member Cynthia I. Newbille, 7th District, also are to be honored, Mr. Minor said.

The outdoor get-together is the committee's signature event, Mr. Minor said, but the group also raises money to provide school supplies and back-to-school clothing for East End children.
Details: Mr. Minor at (804) 677-7340 or Tanya Brice at (804) 304-5279.