Justifiable homicide
Richmond Police officer cleared in May shooting death of teacher Marcus-David Peters, who was naked and unarmed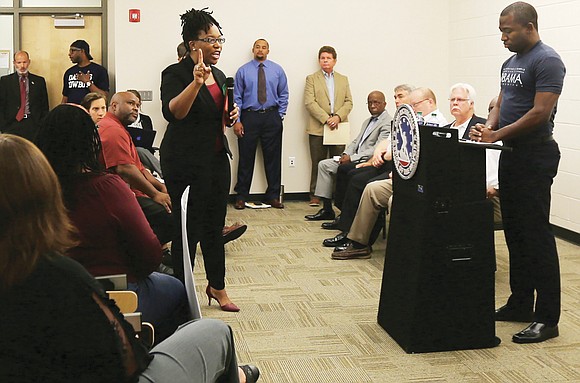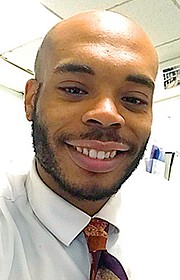 Justifiable homicide.
That's the ruling Richmond Commonwealth's Attorney Michael N. Herring has applied to the bizarre and tragic case of 24-year-old Marcus-David Peters, the unarmed man who was fatally shot by a police officer last spring off of Interstate 95 while apparently suffering mental distress.
Mr. Peters was a highly regarded high school biology teacher in Essex County, where he had earned a reputation as a caring and capable educator, according to Mr. Herring.
Outside the classroom, Mr. Peters, who was known for his sense of humor and positive attitude, volunteered building houses with Habitat for Humanity and worked part time in security at The Jefferson Hotel in Downtown.

But he was far different when he was shot after crashing his car on May 14 in a grassy area beside the Chamberlayne Avenue ramp leading to Interstate 95.

Then, he was naked and running full bore at Richmond Police Officer Michael Nyantakyi while yelling that he would kill the 10-year veteran, according to a 17-page report Mr. Herring issued Aug. 31.
"The officer reasonably regarded Mr. Peters as a direct threat to his life and to the safety of those around him," and did not break the law in firing the two shots that killed Mr. Peters, according to the detailed report Mr. Herring co-authored with Assistant Commonwealth's Attorney LaToya H. Croxton.
"The use of deadly force was … necessary given the unique circumstances," the report states.
As a result, Officer Nyantakyi will not face any criminal charges, Mr. Herring stated in a finding that was widely anticipated.
The officer, who like Mr. Peters is African-American, has been on paid administrative leave since the shooting. As a result of Mr. Herring's finding, Officer Nyantakyi is now on desk duty, the department disclosed, but won't return to full duty until an internal probe determines that he followed department policy for using deadly force.

Police Chief Alfred Durham has reported firing or forcing the resignation of 19 officers for policy violations since he took office in 2015 and has said he has three more dismissals pending. But Officer Nyantakyi is not expected to be among them, despite the continuing debate about his actions and department policies on handling mentally ill individuals.
In a community where gunfire is all too common and killings by individuals without a badge have claimed the lives of 34 people already this year, the slaying of Mr. Peters has remained a standout, fueled by the anger of his sister, Princess Blanding, and allies who see him as another unarmed black man gunned down by a law enforcement officer.
An educator herself and former assistant principal at Essex County High School, Ms. Blanding condemned Mr. Herring's decision to clear Officer Nyantakyi of criminal wrongdoing at a gathering of supporters last Friday afternoon outside the John Marshall Courts Building where Mr. Herring and his staff are based.
Decrying the report as an effort to "demonize and dehumanize" her brother, Ms. Blanding insisted that "there is no justification for why Marcus isn't here right now. We will fight to see that this doesn't happen again."