Kaepernick draws fire again — this time over Nike ad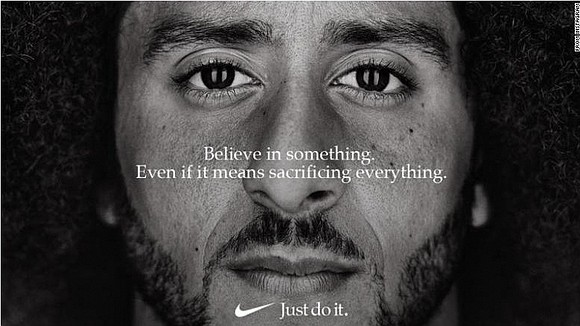 The customers Nike could lose will be more than made up for by attracting new younger consumers who are looking to buy brands that stand behind political topics, said Jessica Ramirez, a retail analyst with Jane Hali & Associates. Noting the fleeting effect of calls for boycotts of Under Armour and Adidas, she added: "We don't hear much about it today."
Some analysts said the boycott would not have a big impact on Nike, which in June reported a major sales rebound in its North America business and forecast strong growth for 2019.
"The alt-right calls for a Nike boycott will fail just like the boycott of Dick's Sporting Goods failed," said Matt Powell, a senior adviser with market research firm NPD Group. "Old angry white guys are not a core demographic for Nike."
Gun rights supporters called for the boycott of Dick's Sporting Goods earlier this year after the retailer stopped selling assault rifles and high-capacity magazines following the Valentine's Day massacre at Marjory Stoneman Douglas High School in Florida.
Another analyst, GlobalData Retail's Neil Saunders, said the campaign will harm Nike in middle America, where it is battling Germany's Adidas for dominance in the sneaker market.
"The company's stand may go down well on its native West Coast; it will be far less welcome in many other locations," he said.
Nike, which confirmed on Monday that Mr. Kaepernick was part of the campaign and called him "one of the inspirational athletes of his generation," did not immediately respond to requests for comment on Tuesday.