Vacation Bible School group puts message into practice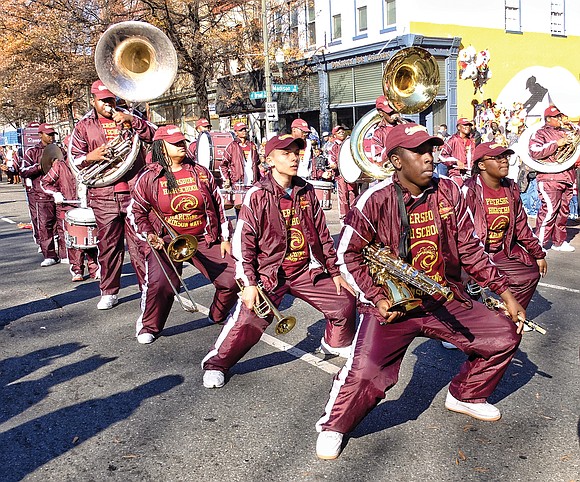 Petersburg High School's Marching Crimson Wave has been trying to raise money for new uniforms for the marching band since spring.
"The Wave's current uniforms are more than 15 years old," said Leigh Ann McKelway, public information officer for Petersburg Public Schools. "After that many years of teenage wear and tear, the uniforms are falling apart."
Because of that, the band "performs in wind suits and T-shirts instead," she said.
Enter Metropolitan Baptist Church on Halifax Street in Petersburg.
Members of the church's Vacation Bible School decided to make it their mission to help the band raise money for new uniforms.
"MBC's children wanted to attach a real purpose to their Vacation Bible School theme — 'Game On: Gearing Up for Life's Big Game!' " said the Rev. Lamont A. Hobbs, pastor of the church.
The group established #Just One-MBC460 Campaign to help fundraise for the band.
The youths raised more than $1,000, church officials said.
"Financial support in any amount makes a big difference," said church administrator Alisha Scurlock.
The band's goal is to buy 100 uniforms. With each uniform costing $460, The Wave needs $46,000.
School officials said more than $35,800 had come in by the end of July.
In addition to a GoFundMe page, the band has held events around Petersburg to help raise needed dollars. The Wave has performed at churches, played at the Chick-fil-A at South Park Mall and hosted a battle of the bands showcasing high school and college bands.