Menaced by Florence
Changing forecast for hurricane keeps Virginians on alert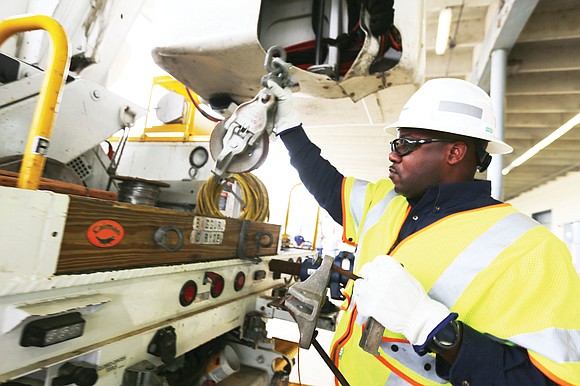 More than 1 million people along the Virginia and Carolina coast fled toward higher ground this week in a mass evacuation ordered just days before the expected arrival of Hurricane Florence, a Category 3 storm and the most powerful to menace the region in nearly three decades.
Virginia Gov. Ralph S. Northam issued an emergency evacuation order for residents of low-lying areas of Hampton Roads and the Eastern Shore. The order, effective 8 a.m. Tuesday, affects 245,000 people, who piled into vehicles and headed for areas outside of the coastal zones, including Richmond and Williamsburg.
Gov. Northam and his counterparts in South Carolina, North Carolina and Maryland all declared a state of emergency, while President Trump on Tuesday ordered federal emergency aid to be available to the affected areas.
Virginia's emergency operations chief, Jeffrey Stern, told reporters that residents should brace for "something that no one in Virginia has experienced in their lifetimes."
Currently, 24 local shelters are open for people across the commonwealth, including two in Richmond.
Mayor Levar M. Stoney announced that Linwood Holton Elementary School, 1600 W. Laburnum Ave. in North Side, and Blackwell Elementary School, 1600 Everett St. in South Side, will be open 4 p.m. Thursday, Sept. 13, for people who need assistance. Pets are welcome to accompany people at the Holton Elementary shelter, officials said.
GRTC is providing free transportation to each location. Routes 14 (Hermitage/East Main) and 91 (Laburnum Connector) will go to Holton Elementary, while Route 87 (Bellemeade/Hopkins) will go to Blackwell Elementary.
Additionally, two state-managed shelters are available at the College of William & Mary in Williamsburg and at Christopher Newport University in Newport News for evacuees from Virginia and elsewhere, Gov. Northam announced Wednesday.
Shelter information is available by calling 211 statewide, 311 in Richmond or visiting the City of Richmond website, www.richmondgov.com.
Weather updates and other information also are available on the state Department of Emergency Management's website, www.vaemergency.gov.
Forecasters and officials continued to issue warnings and maps showing the broad swath Hurricane Florence is expected to cut along the East Coast with wind speeds exceeding 120 mph near the center and prolonged torrential rains and menacing storm surges.
Early Wednesday evening, the National Hurricane Center said Florence was expected to slam into the coast around North and South Carolina as a Category 3 or 4 hurricane sometime on Thursday or Friday. The center of the massive storm is forecast to meander Thursday, Friday and Saturday over a stretch of coastline saturated by rising seas, inundating several states with rainfall and triggering life-threatening floods.
The forecast had been downgraded earlier Wednesday, with Richmond and much of Central Virginia expected to experience moderate to heavy rainfall between 2 to 4 inches. Areas south and west of Roanoke were expected to get the heaviest rainfall, averaging 6 to 12 inches. Forecasters warned of dangerous flash flooding this weekend and possibly early next week.
With ongoing uncertainty about Hurricane Florence's track over the weekend, Virginians could see those forecast totals continue to change.