Public meetings scheduled on city master plan

Want to help shape Richmond's next master plan?
Beginning next week, City Hall will be hosting public meetings to receive comments from residents on the new city blueprint, dubbed "Richmond 300," aimed at carrying the city through at least the next 20 years when the city will mark its third century as a place on the map.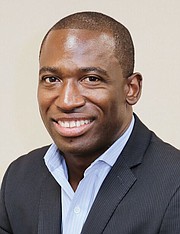 To replace the current plan adopted in 2001, the new master plan will "impact housing, zoning, transportation and recreational assets," according to Mayor Levar M. Stoney. "Providing a vision for this update is an important first step."
He stated that the meetings will help ensure residents "have a say in how the city grows."
Following is the schedule of meetings announced for various sections of the city:
• East End: 6 to 8:30 p.m. Thursday, Sept. 20, Martin Luther King Jr. Middle School, 1000 Mosby St.
• Downtown: 11 a.m. to 1:30 p.m. Friday, Sept. 21, City Hall lobby, 900 E. Broad St.
• Central South Side: 9:30 a.m. to noon, Saturday, Sept. 22, South Side Community Service Center, 4100 Hull St. Road.
• Eastern South Side: 6 to 8:30 p.m. Tuesday, Sept. 25, Bellmeade Community Center, 1800 Lynhaven Ave.
• North Side: 6 to 8:30 p.m. Wednesday, Sept. 26, Hotchkiss Community Center, 701 E. Brookland Park Blvd.
• Western South Side: 6 to 8:30 p.m. Thursday, Sept. 27, Huguenot High School, 7945 Forest Hill Ave.
• West End: 9:30 a.m. to noon Saturday, Sept. 29, Thomas Jefferson High School, 4100 W. Grace St.
All of the meetings are open to all residents, whether or not they live in the area. The city is providing Spanish translators for those who might need it and accommodations for those with disabilities or other challenges, the mayor stated.
Details: Maritza Pechin, (804) 646-6348 or maritza.pechin@richmondgov.com or Tasha Chambers, (804) 298-1018 or tasha@jsallc.com.