Upscale coffee and wine bar to honor Richmond's historic black bateaumen
By Samantha Willis | 9/27/2018, 6 a.m.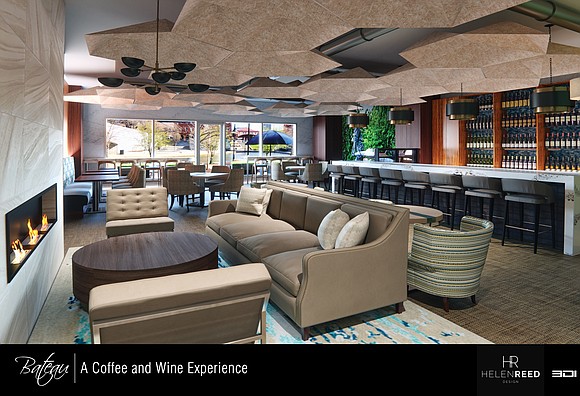 Getting a restaurant off the ground is no small feat, and in a city suffused with eateries, standing out from the crowd will be a challenge. But it's a challenge the couple said they are prepared for.
The couple is funding Bateau with their own savings, and bought — rather than leased — the space in Vistas on the James, which has never been occupied in the 10 years since the building's construction.
The only restaurant experience between the two of them is Dr. Watkins' three-year stint as an assistant manager of two hotel restaurants in the 1990s. That fact doesn't scare the determined duo who are both native Richmonders. 
"We don't give energy to the negative; we look forward to the positive," Ms. McClaine said.
Dr. Watkins agreed. "I think Richmond will love that we're bringing a fresh perspective to the city's food and beverage scene. I think Bateau will be welcomed with open arms, and we know it will be a success."
Dr. Watkins said he plans to spend a good deal of time as the "face" of the business, but the couple plans to hire a full-time house manager in the future.
Dr. Watkins and Ms. McClaine have engaged Christy Coleman, chief executive officer of the American Civil War Museum, to speak at a special "History Happy Hour" at Bateau as part of a series of pre-opening celebrations in October. Ms. Coleman is to speak about the lasting legacy of the bateaumen and how they factor into the history of Virginia waterways and American history. Details on the event are forthcoming.
Following an invitation-only soft launch scheduled for Nov. 9, Bateau will be open 7 a.m. to 3:30 p.m. and 5 to 11 p.m. Tuesday through Sunday.
Check www.bateaurva.com for updates.