Investigators probing cause of fires at 3 black churches in La.
By Adelle M. Banks/Religion News Service | 4/12/2019, 6 a.m.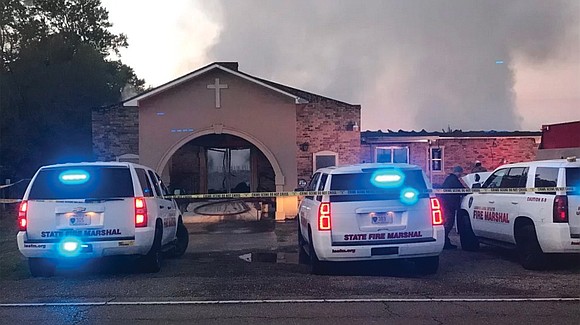 Fires and other violence have plagued African-American churches in the South for decades, particularly in the 1960s and the 1990s. But arsonists also have been known to target both predominantly black and white churches in the past. In 2006, three college students were charged and later served time in prison for a spree that burned nine churches in Alabama.
In 2015, after a massacre that killed nine people at Mother Emanuel African Methodist Episcopal Church in Charleston, S.C., and more than half a dozen black churches burned, more than 1,000 people took part in a U.S. Department of Homeland Security webinar that emphasized how places of worship could prepare for a range of crises.
The Acadiana Advocate, a newspaper located in Lafayette, La., reported that area pastors, including those whose churches recently burned in St. Landry Parish, have scheduled an April 15 meeting to discuss the recent fires and share prevention techniques for all places of worship in the area.
According to the Bomb Data Center, there were 243 reported incidents at places of worship in 2017, compared with 256 in 2016 and 293 in 2015. In 2017, 99 of the incidents were labeled as arson, 30 were said to be accidental and 65 were described as "undetermined." Other categories in that year included three bombings, two hoaxes, 41 bomb threats and three labeled as "natural."