Personality: Evette Roots
Spotlight on chair of Sister Fund philanthropic group
4/12/2019, 6 a.m.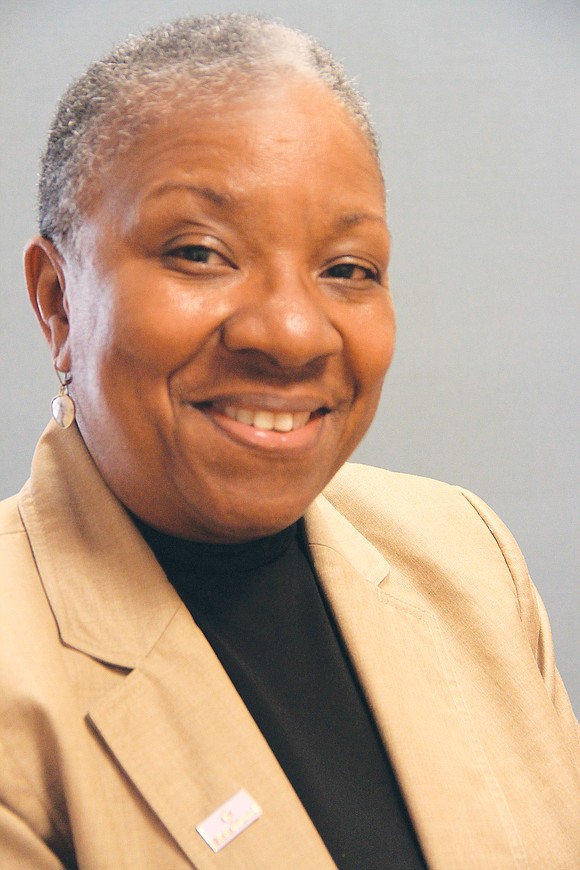 Three years ago, a small group of philanthropic-minded women wanted to make a significant impact in the lives of black women and girls.
That was the beginning of SisterFund, created with a spirited responsibility, coupled with dollars, to change and enhance the future for African-American females.
SisterFund, a nonprofit, charitable organization, is a part of the Community Foundation's Giving Circles network and associated with Catalyst, a national philanthropic group of women giving circles.
Chairwoman Evette Roots, a founding member, says, "If each of us looks back on our lives, we realize that we did not become successful on our own. There is someone in our family, a relative or a close friend or church member that saw promise in our faces and said, 'We are going to help you get to where you want to go,'" Ms. Roots says.
"We must give back."
SisterFund's mission is to pool members' time, talent and treasures to support organizations working to transform the lives of Richmond area African-American women and girls.
"Our members are as diverse as our community, from all walks of life and age range, from millennials to retirees, professors, politicians, physicians, ministers, nonprofit leaders, artists, teachers and administrators," Ms. Roots says, as she works through her two-year term ending in 2021.
"We provide an annual gift of $1,100 each to support one or more annual grants directed at our sisters."
Poverty disproportionately impacts the African-American community, especially women and girls. SisterFund intentionally focuses on education, leadership development, workforce development, empowerment and health.
Since 2016, the nonprofit has granted more than $20,000 to Richmond organizations such as Partnership for the Future, the Children's Home Society and Girls For A Change. Each addressing the needs of African-American females. The Community Foundation administers all grant awards
"When nonprofits recognized that we were unapologetically supporting organizations geared to black women and black girls, SisterFund saw other organizations say, 'This may be something we need to focus on,' " Ms. Roots says.
"There is a social, economic and educational gap for black women and girls and we, as a society, need to spend time in how we fund organizations that are focused on the gaps. That growth in awareness is really the key to what SisterFund is doing."
For Ms. Roots, SisterFund has given her an opportunity to broaden her network in meeting some incredible women that she didn't know were a part of the Richmond community.
"Every time I participate in a Friendraiser, an annual meeting of members only, I meet a different black female that I didn't know was in Richmond," she says.
As she looks at the organization's future, Ms. Roots says she would like to increase membership to 75 by 2021. Currently, there are 40 members.
Ms. Roots envisions a signature series of educational events where SisterFund shares information with the community about philanthropy — workshops, seminars and/or lectures addressing what black spending looks like and its impact on the community.
"Come join us," Ms. Roots says. "This is an opportunity to show what your financial impact would look like. At some point, we are going to have to figure out how we, as African- American women, are going to financially take care of our own women and girls."