Personality: Evette Roots
Spotlight on chair of Sister Fund philanthropic group
4/12/2019, 6 a.m.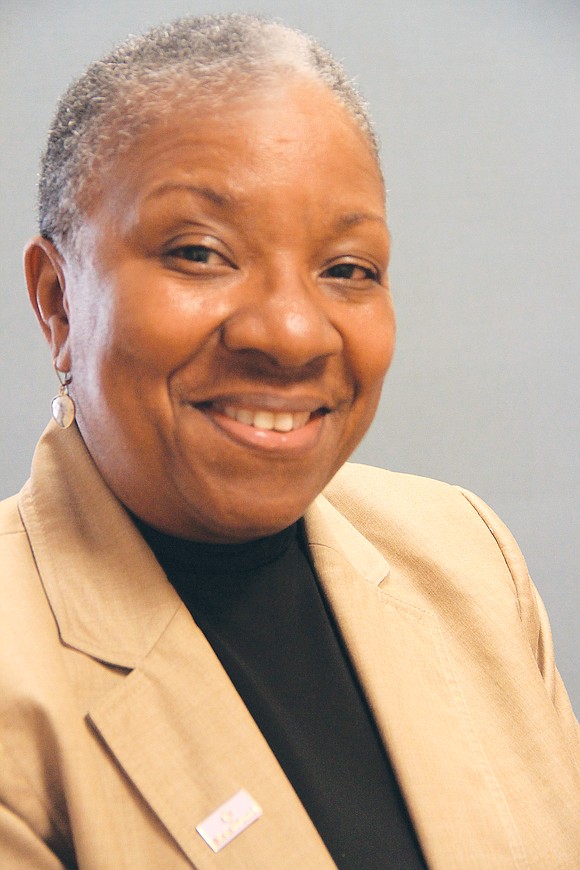 Women interested in joining SisterFund only need to connect with the Community Foundation or go to the SisterFund website, www.sisterfundrva.org, and send an email stating an interest in becoming a part of the organization.

The deadline to submit membership requests for this funding cycle is April 30. After that, interested women can call (804) 330-7400 before the next funding cycle in the fall.
Meet this week's Personality and a woman determined to pay and fund it forward, Evette Roots:
Occupation: Social enterprise specialist.
What I do: I am responsible for creating an anchor institution (hospitals and universities) strategy that will encourage social enterprises (small business start-ups focused on under-employed individuals) and increase employment opportunities for low-wage workers moving up the economic ladder toward self-sufficiency. I also encourage businesses in the Richmond metropolitan area to pay a living wage and remove economic barriers for small and minority-owned businesses.
No. 1 community involvement: Chair of SisterFund.
When elected: Feb. 28.
Length of term: Two years.
Date and place of birth: May 23 in Richmond.
Current residence: Richmond.
Education: Bachelor's degree in political science, Virginia Commonwealth University
Family: Dad, sister and lots of close friends.
Why I became involved with SisterFund: I am one of six co-founders of SisterFund. I wanted to do something extraordinary with a group of my friends and like-minded "sisters" that would make a measurable impact in the Richmond region.

Mission of SisterFund: Our mission is to improve the lives of African-American women and girls by providing collective investments into local nonprofits that serve them.
What is SisterFund's relationship with the Community Foundation: The Community Foundation acts as our fiscal agent and provides administrative assistance to our organization. The Community Foundation is a partner in helping to grow this unique way of engaging donors through giving circles.
When is the Friendrasier and how can women of color get involved: Our spring Friendraiser is 6 p.m. April 18. Please visit our website at www.sisterfundrva.org for additional information or call (804) 330-7400.
What are the programs to which SisterFund has donated: SisterFund was established in 2015. Our first grantee was Children's Home Society. We funded the Possibilities Project, a collaboration between Children's Home Society of Virginia and the Better Housing Coalition. The project provides access to education, safe housing and life coaching for young women aging out of foster care.
Our second recipient was Partnership for the Future, which provides highly motivated local high school students from challenging circumstances the tools and experience needed to attain a college degree.
And last fall, we were proud to award a grant to Girls for a Change, which empowers young women by inviting them to design, lead, fund and implement social change projects that tackle issues girls face in their own neighborhoods, with our largest grant of $40,000.
Membership requirements: Each member of SisterFund makes an annual investment of $1,100 by April 30. Each contribution of $1,100 provides membership for the current grant-making cycle.
Why I am excited about SisterFund and the Friendrasier: Our friendraisers give us an opportunity to meet and greet women of color who are interested in learning more about SisterFund. Potential members hear first hand from our grantees about the impact of our investment and how it has impacted their organization. It is also an incredibly fun time to meet amazing women who are making a tangible difference in our region.