Personality: Vanessa Myers Mason
Spotlight on founder and president of MOMS Inc.
4/19/2019, 6 a.m.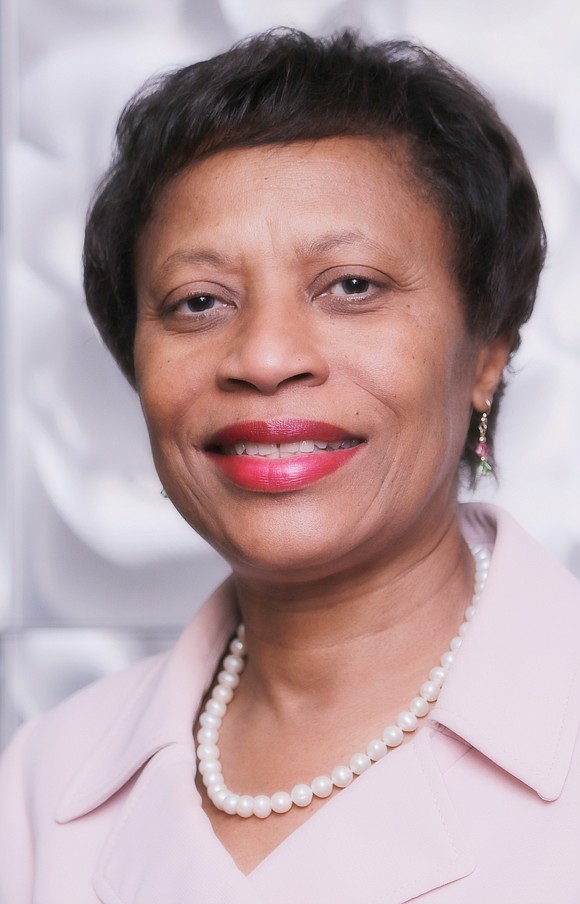 Want to go?
What: "The Message Behind the Music," a concert by Glennroy & Company to benefit MOMS Inc.
When: 5 to 7 p.m. Sunday, May 5.
Where: L. Douglas Wilder Middle School Auditorium, 6900 Wilkinson Road.
Details: The educational and fun-filled concert will tell the story of African-American music through the ages. The event benefits MOMS Inc., which seeks to assist women in need.
Tickets: $15.
Information and to purchase tickets: Call (804) 564-4229 or email tlg021221@aol.com
She was grief-stricken when her mother passed away two years ago.
Now Vanessa Dale Myers Mason has wiped away her tears and come up with a positive way to honor her mother.
Joining with others who have lost their mothers, the retired state employee has created a new nonprofit called Missing Our Moms Still, or MOMS Inc. Its mission is "to uplift women to live a better life."
Her vision is for the group to become a force for assisting older women with such basic needs as food, shelter and clothing and to help younger women gain the training, financial assistance or support they need.
She's also hoping to link MOMS Inc. with other people-helping groups.
Now that the group is launched, Ms. Myers Mason is seeking to take one of the hardest steps for any nonprofit — raising money to carry out the mission.
Her big idea: Throw a concert with a popular band.
The pre-Mother's Day event on Sunday, May 5, titled "The Message Behind the Music!" will feature the music of Glennroy & Company.
Ms. Myers Mason says the goal is to provide an opportunity for people to have a good time while remembering their mothers.
This event is just one way the West Virginia native is using her past experience as a leadership trainer at the Virginia Employment Commission to benefit the new organization of which she is president.
She also has experience in handling this type of affair through her volunteer service with the Rho Eta Omega Chapter of Alpha Kappa Alpha Sorority. Three years ago, she served as co-chair of the chapter's scholarship fundraiser, "Sauté and Sizzle: Richmond Men Are Cooking," in which area men play chef for a day.
Ms. Myers Mason, who also ambitiously wants to open an adult day care, believes her mother would be proud that she is seeking to improve the lives of other women, particularly elderly women, "who may need assistance or just have someone be a voice for them."
Meet this week's people-helping Personality, Vanessa Dale Myers Mason: 
Occupation: Retired leadership trainer for the Virginia Employment Commission.
No. 1 volunteer position: President, MOMS Inc. MOMS stands for Missing Our Moms Still.

Date and place of birth: Nov. 8 in Welch, W.Va.
Current residence: Henrico County.
Alma maters: Bachelor's degree in business education, Bluefield State College; master's in business education, Marshall University; and advanced studies at Virginia Commonwealth University.
Family: James "Oliver" Mason, husband.
Mission of MOMS Inc: To uplift and strengthen women to live a better life. Our three main objectives are: (1) To assist women in need of services to help them fulfill their dreams and live a better life through education, financial assistance or family support; (2) To assist elderly women through advocacy, financial assistance and ensure access to necessities such as shelter, food and clothing; and (3) To provide philanthropic opportunities to individuals and organizations.