Fitness Warriors application deadline May 4
4/26/2019, 6 a.m.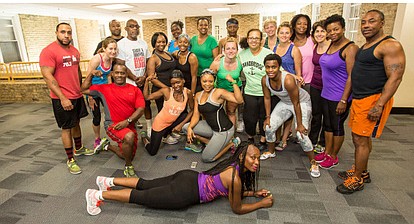 Applications are being accepted through May 4 for the eighth class of Fitness Warriors, a program designed to train group fitness instructors who will then lead free weekly fitness courses in the community.
The program is sponsored by Sports Backers, the Richmond City Health District, Fit to Go and other community groups with the aim to keep Richmonders healthy and active.
Fitness Warriors will go through nine free training sessions from 10 a.m. to 4 p.m. on Saturdays from July 13 through Dec. 7. After the training, the Fitness Warriors will start teaching a free group fitness class each week at a host site in the community set up by Sport Backers.
Currently, Fitness Warriors are leading free classes at 50 sites throughout the Richmond region in community centers, libraries, churches, senior living facilities and other locations.
Details and applications: www.sportsbackers.org, (804) 721-2843 or (804) 878-0121.