Personality: Vilma T. Seymour
Spotlight on president of Richmond Region League of United Latin American Citizens
8/23/2019, 6 a.m.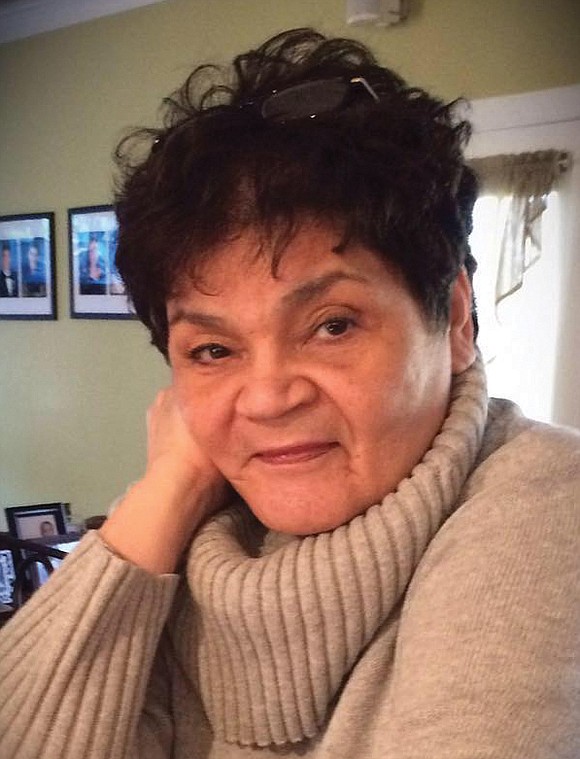 Ms. Seymour wants people to know "we are all on this journey together." People must understand that "we are all just people, and labels — race, ethnic background or religious — do not matter. Our individual characters make us who we are."
Meet an advocate for the Latino community and this week's Personality, Vilma T. Seymour:
Name of your organization and your title: President of the Richmond Region League of United Latin American Citizens, or LULAC.
Date and place of birth: April 9 in Bayamón, Puerto Rico
Current residence: Mechanicsville.
Family: Husband, Larry Seymour; daughters, Candice Hubbard, Michelle Rice and Stephanie McNamara; and six grandchildren.
Education: Bachelor's degree in Spanish, Virginia Commonwealth University, 2006.
What are your duties: Opening doors, advocating for educational/workforce opportunities for our Latin communities and connecting students with champions to guide their personal and academic success. Basically, I pitch in wherever and whenever with whatever is needed and serve as head cheerleader for Latino students and their families throughout the region.
Reason I became involved: Outrage when learning of the inequities to access to resources to alleviate the challenges and barriers local Latino high school students face daily.
What are the services LULAC provides to the community: Civic engagement, voter registration, educational support and guidance for scholarship research, connections to resources for students and families serving the Latino community and much more.
What are you biggest challenges you face: Time and funding. The need is immeasurable and resources are spread thin.
Strategy for overcoming those challenges: Extend an invitation to everyone I meet daily to join our mission by adding their voice, gift of time and talents.
What has been the overall reaction of the students you serve:  Great! The best part of working with students is watching the transition from "There's nothing special about me" to "Daggone, I really am awesome."
Outlook at start of the day: Gratitude.
How I unwind: Browsing YouTube for new ideas and feel-good videos. Dogs and babies usually do the trick!
A quote that I am inspired by: "Obstacles are what you see when you take your eyes off the goal."
Best late-night snack: Watermelon!
If I had more time, I would: Probably add more to my plate.
The best thing my parents ever taught me: The power of having faith in God, speaking life and to love those who speak evil against you.
Person who influenced me the most: Once upon a time I owned a hair salon in Downtown and had the great fortune of building an amazing professional clientele. Over time, I came to realize that although I was a single mom of three young girls, I wasn't alone. Somehow a personal board of advisers was created, which included a pediatric psychiatrist, financial and business advisers and a couple of teachers. Many are still in my life.
Book that influenced me the most: "When I Was Puerto Rican" by Esmeralda Santiago.
My next goal: Continue to grow the Richmond Region LULAC membership as they join the movement; to build capacity and sustainability for the Pa'lante Tech Center by "growing our own;" and teaching parents and students about their power to effect change.