Personality: Vilma T. Seymour
Spotlight on president of Richmond Region League of United Latin American Citizens
8/23/2019, 6 a.m.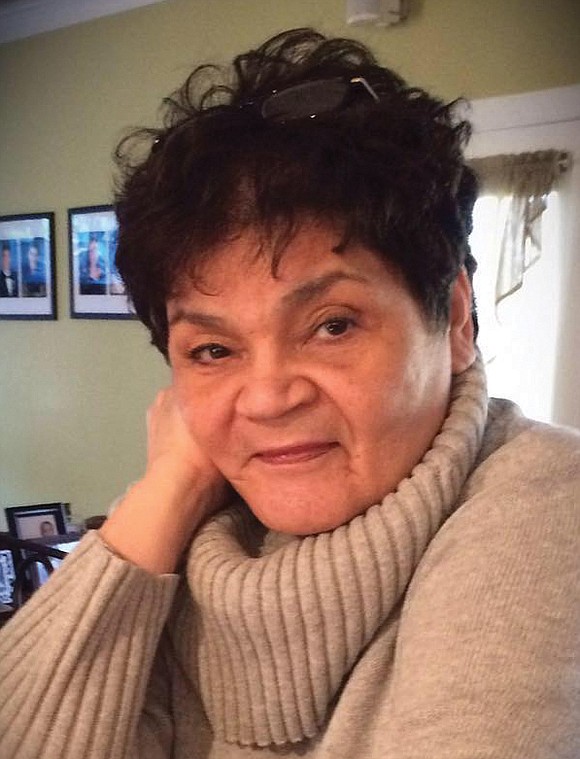 Strength is the key to Vilma Seymour's life.
Ms. Seymour is president of the Richmond Region League of United Latin American Citizens, or LULAC, an organization dedicated to advancing the economic condition, educational attainment, political influence, housing, health and civil rights of the Latino population in the Richmond region.
The Richmond organization is part of the national organization, now headquartered in Washington, that was founded in 1929 in Texas, largely by Hispanic veterans of World War I who sought to end ethnic discrimination against Latinos in the United States.
Ms. Seymour first learned about LULAC from Sindy Benavides, then-Gov. Tim Kaine's director of gubernatorial appointments, 13 years ago and joined. Ms. Benavides is now chief executive officer of the national group.
Ms. Seymour, who was born in Puerto Rico, helped start the Richmond Region chapter in 2007 and has served in a leadership capacity for a number of years. The idea was to create a local council that, like the national organization, could provide "access to resources to alleviate the barriers local Latino high school students were facing to meet the SOL graduation requirement."
"The Richmond Region LULAC was specifically designed to bridge the gap between at-risk students and the ones who maintain honor roll status, participate in extracurricular activities and dream of attending college," Ms. Seymour says.
The all-volunteer organization also is focused on students interested in becoming licensed in a trade or preparing to enter the workforce.
Ms. Seymour's strong leadership and advocacy is well-known and well-respected in Richmond's Latino community. She was raised as an Army brat in a strict, traditional Puerto Rican home. The family moved around the United States, largely in Virginia, Maryland and Texas, during an era when accommodations for non-English-speaking students were nonexistent. Total language immersion was the way she and her siblings learned to speak English, she says. They spoke English to their parents who replied in Spanish.
Her father, she says, believed a woman's place was in the home and that higher education wasn't necessary. Her mother, despite having only a fifth-grade education, was the smartest person she knew.
"Her strength was one of the reasons higher education was important," Ms. Seymour says. It drove Ms. Seymour to earn her college degree at age 51.
Ms. Seymour's global experiences and exposures helped shape her world view, especially on the need for equity in many areas. Her awareness of other cultures, as well as geographic differences in the United States, added to her understanding of social justice, she says.
"I didn't know anything about prejudices and bias until I transitioned from military life into the civilian world," she says. "It was actually a culture shock. It impacted my views on social justice and humanity."
She says because Richmond does not have any Latin representation in elected public leadership, LULAC's president is bringing the community's issues to the forefront, with an emphasis on education.
"This is my passion for my community. This is who I am," she says about her work at LULAC. "More importantly, I do this so people without a voice have one in LULAC."
Ms. Seymour wants people to know "we are all on this journey together." People must understand that "we are all just people, and labels — race, ethnic background or religious — do not matter. Our individual characters make us who we are."
Meet an advocate for the Latino community and this week's Personality, Vilma T. Seymour:
Name of your organization and your title: President of the Richmond Region League of United Latin American Citizens, or LULAC.
Date and place of birth: April 9 in Bayamón, Puerto Rico
Current residence: Mechanicsville.
Family: Husband, Larry Seymour; daughters, Candice Hubbard, Michelle Rice and Stephanie McNamara; and six grandchildren.
Education: Bachelor's degree in Spanish, Virginia Commonwealth University, 2006.
What are your duties: Opening doors, advocating for educational/workforce opportunities for our Latin communities and connecting students with champions to guide their personal and academic success. Basically, I pitch in wherever and whenever with whatever is needed and serve as head cheerleader for Latino students and their families throughout the region.
Reason I became involved: Outrage when learning of the inequities to access to resources to alleviate the challenges and barriers local Latino high school students face daily.
What are the services LULAC provides to the community: Civic engagement, voter registration, educational support and guidance for scholarship research, connections to resources for students and families serving the Latino community and much more.
What are you biggest challenges you face: Time and funding. The need is immeasurable and resources are spread thin.
Strategy for overcoming those challenges: Extend an invitation to everyone I meet daily to join our mission by adding their voice, gift of time and talents.
What has been the overall reaction of the students you serve:  Great! The best part of working with students is watching the transition from "There's nothing special about me" to "Daggone, I really am awesome."
Outlook at start of the day: Gratitude.
How I unwind: Browsing YouTube for new ideas and feel-good videos. Dogs and babies usually do the trick!
A quote that I am inspired by: "Obstacles are what you see when you take your eyes off the goal."
Best late-night snack: Watermelon!
If I had more time, I would: Probably add more to my plate.
The best thing my parents ever taught me: The power of having faith in God, speaking life and to love those who speak evil against you.
Person who influenced me the most: Once upon a time I owned a hair salon in Downtown and had the great fortune of building an amazing professional clientele. Over time, I came to realize that although I was a single mom of three young girls, I wasn't alone. Somehow a personal board of advisers was created, which included a pediatric psychiatrist, financial and business advisers and a couple of teachers. Many are still in my life.
Book that influenced me the most: "When I Was Puerto Rican" by Esmeralda Santiago.
My next goal: Continue to grow the Richmond Region LULAC membership as they join the movement; to build capacity and sustainability for the Pa'lante Tech Center by "growing our own;" and teaching parents and students about their power to effect change.