Curacao team puts Caribbean island on the map despire loss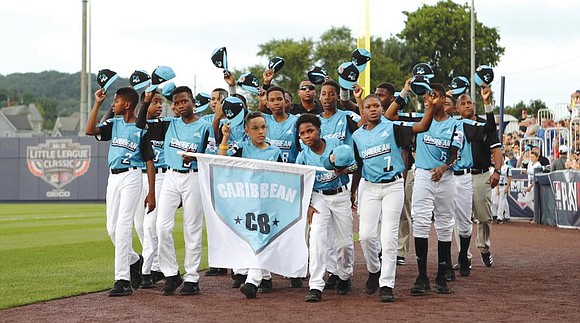 Baseball is helping put Curaçao on the map.
The tiny Caribbean island is small in population — about 162,000 people — and land — 932 square miles — but big on baseball talent.
The Paboa Association of Willemstad, the nation's capital, reached the finals of the Little League World Series before losing in the championship game last Sunday to a team from Rivers Ridge, La.
The team, managed by Michaelangelo Celestina, won the international half of the bracket to make the finals in Williamsport, Penn.
Curaçao is the only Caribbean team to win the Little League World Series and also the only all-black team to be champions.
This is no new revelation. Curaçao has advanced to the World Series 12 times as the Caribbean champion. The team won the World Series title in 2004 and finished second in 2005 and this summer.
During this season, Curaçao defeated powerhouses South Korea and Japan to reach the finals that were nationally televised on ABC.
The current squad included two younger brothers from 2004 champs. Jurdrick Profar is the younger brother of Jurickson Profar, now with Major League Baseball's Texas Rangers, and Sheldron Schoop is the younger sibling of Jonathan Schoop, who is with the Minnesota Twins.
At least 16 Curaçaoans have made it to the big leagues, starting with outfielder Hensley "Bam Bam" Meulens with the New York Yankees in 1989.
Perhaps the most famous Curaçaoan in baseball is outfielder Andruw Jones, who played for the Richmond Braves en route to the majors.
Current big leaguers from Curaçao include Atlanta Braves second baseman Ozzie Albies, Yankees shortstop Didi Gregorius, Los Angeles Angels shortstop Andrelton Simmons and Los Angeles Dodgers closer Kenley Jansen.
Curaçao is about 40 miles north of Venezuela. There are three official languages, Dutch, English and Papiamentu. Make that four if you count baseball-ese.