Personality: Sarah Brockwell
Spotlight on board president for Housing Families First
8/30/2019, 6 a.m.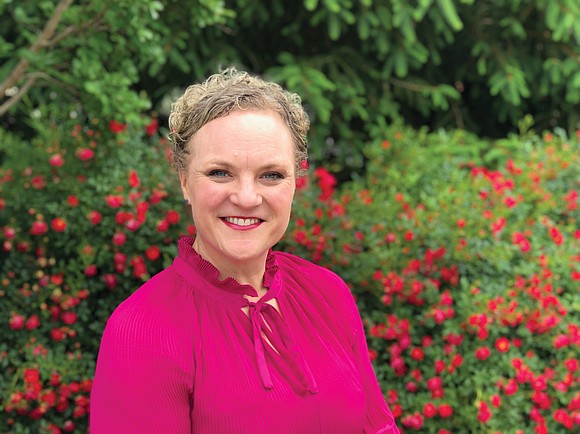 "Every family is precious. They should be nurtured and supported. We address not only homelessness but address the family holistically."
That is the driving force, philosophy and passion for Housing Families First, according to Sarah Brockwell, president of the HFF Board of Directors.
HFF, founded in 2001 by Carl and Jane Brynn and Ellie Mileski as Hilliard House, provides families experiencing homelessness with emergency shelter and resources to achieve housing stability.
Many of their clients are experiencing homelessness for the first time and are in need of a stable home, which Mrs. Brockwell and HFF believe is the foundation for making dreams possible for children and their parents.
HFF offers safe, support- ive shelter for families. More importantly, the organization's top priority is to quickly stabilize families with permanent housing.
The nonprofit carries out this mission through three programs.
The first is Hilliard House, the on-site shelter original core program that provides short-term emergency shelter for single-parent and multi- generational families.
Building Neighbors, a rapid re-housing program, provides families with supportive services and temporary financial assistance designed to move them into an affordable home of their own.
The third program, Diversion, is a multiagency col- laboration providing two family diversion specialists for the HFF Homeless Crisis Line. The crisis line is the primary access point for families and individuals seeking homeless services in the Greater Richmond Region.
Diversion specialists help families avoid homelessness, when possible, by helping them draw on their own assets and community resources.
Mrs. Brockwell, Saint Michael's Catholic Church's director of faith formation in Glen Allen, joined the HFF board in 2015 and became president in 2018.
Although she was born in Upstate New York, her family moved to Charlottesville when she was five.
Her parents, John Clifford, an accountant for General Electric, and Patti, a nurse, were gentle, open and kind people who provided a typical comfortable middle class life. However, their philosophy and motivating force was straight-forward, "Everyone puts their pants on the same way."
Her parents, both Catholic, also taught her to buck the system and authority.
For Mrs. Brockwell the Catholic Church's social teaching drives her authentic caring for people from her heart. She says, "If you want to change things, you have to take action."
Her actions with HFF began through her husband, Kent Brockwell. He was working as a bail bondsman when he met the emergency shelter executive director Beth Vann-Turnbull, who was looking for someone to host a lunch at Applebee's for homeless children.
Mr. Brockwell insisted that his wife, at that point a youth minster at a local Catholic church, host the event and take her youth group. Mrs. Brockwell was hesitant. Her misgivings stemmed from being uncomfortable about bringing her teenagers into a situation that could possibly "question another group's human dignity." She was not sure how her teens would handle the situation.
But it all worked out. That's when Mrs. Brockwell began her journey as a volunteer with HFF.
"HFF is awesome. It is changing Richmond. It is doing amazing stuff for homeless families and children," the board president says. "I have a lot of passion for people. And this medium-sized organization, located at 3900 Nine Mile Road, is growing and explodes with the best practices for supporting families because that's what we know."