Personality: Sarah Brockwell
Spotlight on board president for Housing Families First
8/30/2019, 6 a.m.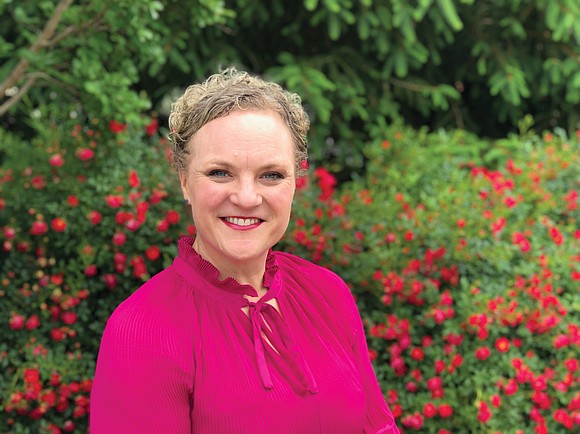 The HFF shelter, a dormitory-style structure with accommodations for about 40 families, includes individual rooms with beds and a separate bathroom for the entire family as well as a secure door to keep their possessions safe.
"We are the only area shelter that's handicap accessible," Mrs. Brockwell says. "The average family stay in the shelter is 45 to 60 days."
She wants people to know she loves the work and is very passionate about what HFF does for homeless families in the Richmond region.
Mrs. Brockwell is proud to say, "We have an 89 percent success rate for people being out of homelessness for a year or more."
To learn more about HFF, visit www.HousingFamiliesFirst.org or call (804) 235-5800.
Meet this week's Personality, a compassionate and caring advocate for the homeless, Sarah Brockwell:
No. 1 volunteer position: Board president for Housing Families First.
Date and place of birth: Nov. 4 in Upstate New York. Current residence: South Side Richmond.
Family: Kent, spouse of nine years, and children, Bonnie and J.P.
Education: Bachelor's of fine arts in acting, DePaul University, Chicago; master's in theology, Saint Leo University, St. Leo, Fla.
When did you become involved with HFF: I started as a volunteer about seven or eight years ago. I joined the board in 2015 and have served as board president for a year.
When HFF was founded: In 2001, originally as Hilliard House, by Carl and Jane Brynn and Ellie Mileski.
What are your HFF duties: The board president has the responsibility of overseeing the organization in essence like a CEO. I work directly with the executive director and the HFF Board of Directors to keep the organization mission-focused and action-oriented.
Is HFF organization a nonprofit: Yes. HFF is a 501(c) 3 organization.
HFF's mission and goal: To provide families ex- periencing homelessness with the resources to achieve housing stability. The goal is not only to assist families in finding permanent housing, but also to ensure that each family has access to the supportive services necessary to sustain housing.
Reason you became involved with HFF: The kids. I love kids, babies and teens. All of them. Once you have held a new baby in a shelter setting, you will never turn away from the idea that everyone needs a home in order to achieve success.
What are the HFF services provided to the community: We provide space in our emergency shelter for homeless family services, self-resolution services, job assistance, money management, career counseling, mental health navigation, crisis management, parenting and family support, tutoring, education initiatives, etc.
What are HFF's biggest challenges: Overcoming systemic issues involving mental health, poverty, racism and lack of knowledge that results in high vulnerability and crisis in the family setting.
Strategy for overcoming those challenges: Education and knowledge for everyone on all sides of the organization. No one person or organization has the answer. We are all learning every day; building relationships and best practices among staff, our board and our families.
Outlook at start of the day: Hopeful. Prayerful. Mindful. How I unwind: Yoga. Beach. Repeat.