Dr. Robert Winn takes helm at VCU's Massey Cancer Center
12/6/2019, 6 a.m.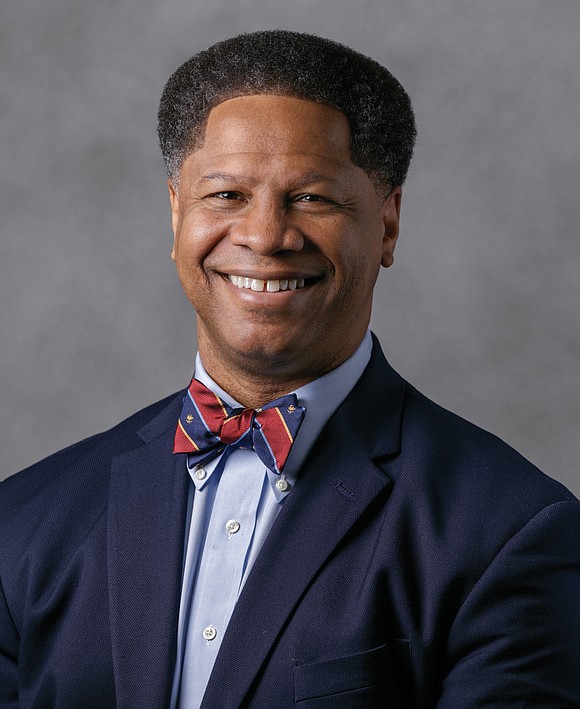 Dr. Robert Winn, an expert in lung cancer and community- based health care, is the new director of the Massey Cancer Center at Virginia Commonwealth University.
Dr. Winn, who started on Monday, comes to VCU from the University of Illinois at Chicago, where he was director of its cancer center and associate vice chancellor of health affairs for community-based practice at the University of Illinois Hopsital and Health Science System.
He succeeds Dr. Gordon Ginder, who stepped down last sum- mer after 22 years as director and leading the Massey Cancer Center to earn national and international accolades, including as Richmond's only National Cancer Institute-designated cancer center.
A graduate of the University of Notre Dame and the University of Michigan Medical School, Dr. Winn has maintained a focus on lung cancer and health disparities for underserved communities across multiple projects and years of research.
"Dr. Winn is a passionate leader with vision, compassion and a commitment to service," said Dr. Marsha D. Rappley, senior vice president for health sciences at VCU and chief executive officer of VCU Health System. "His depth of experience and talent as a leader, physician, researcher and mentor will enable him to build upon Massey Cancer Center's longtime and far-reaching success."
In a news release, Dr. Winn said that Massey Cancer Center's mission aligns with his own values and priorities. "Massey's commitment to ensuring equal access to cancer care is deeply important to me," he stated.
Dr. Winn completed his internship and residency in internal medicine at Rush-Presbyterian-St. Luke's Medical Center in Chicago and a fellowship in pulmonary medicine and critical care and the University of Colorado Health Sciences Center in Denver.
Prior to joining the University of Illinois at Chicago, he spent 13 years at the University of Colorado Health Sciences Center and School of Medicine in a variety of leadership roles and clinical faculty appointments, including as associate dean of admissions, vice chair of career development, diversity inclusion and as senior medical director of the pulmonary nodule clinic.