Gov. Northam releases progressive 2020-22 budget plan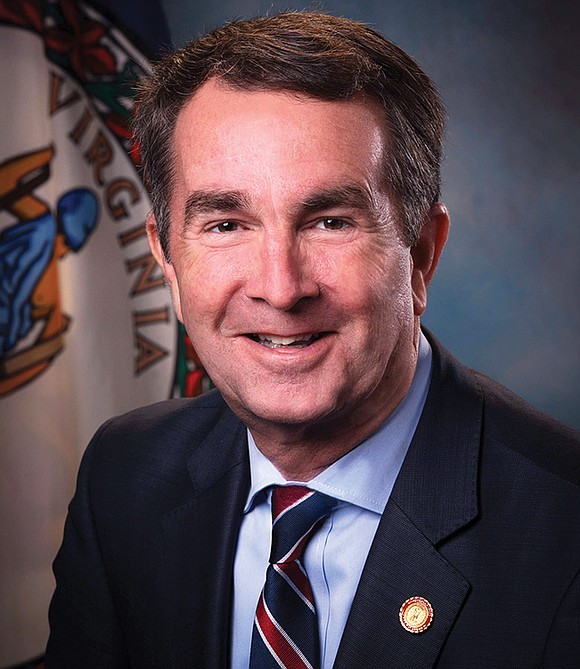 Smokers might have to shell out an extra 30 cents in tax for a pack of cigarettes to help offset the cost of tobacco-related illnesses that the state must pick up through Medicaid and other health care programs.
And motorists could pay more for fuel under a proposed three-year increase in the state gas tax that would go from 22 cents a gallon to 34 cents a gallon. The gas tax hike would raise more money for Virginia roadway building and repairs.
But motorists also would save $40 a year with the proposed elimination of an annual vehicle safety inspection and a proposed 50 percent cut in the yearly cost of registering their vehicle with the state.
The tax increases and fee cuts are among highlights of the $138 billion spending plan that Gov. Ralph S. Northam delivered Tuesday to the Virginia General Assembly that will have the final say.
His budget proposal also includes a $1.3 billion spending increase for public education and calls for significant investments in affordable housing, health care, the environment and a host of other priorities backed by the Virginia Legislative Black Caucus.
The two-year budget for the 2020-21 and 2021-22 fiscal years represents an 11.3 percent increase over the $124 billion appropriated in the current two-year budget, showing the governor is counting on a continued 4 percent growth in the state's economy and giving less credence to recession concerns.
Gov. Northam described his spending plan as a response to the wishes of voters who handed control of the Virginia House and Senate to Democrats in the November election after years of Republican control.
Voters "told us that they want jobs that they can support themselves and their families with," he said in remarks to re- porters. "They said they wanted their children to have access to a world-class education. They want access to affordable and quality health care. They want us to move toward renewable energy. They want safe communities. And that's what this budget addresses."
While the governor's staff touted the budget as "the most progressive Virginia's ever seen," Republican Sen. Thomas K. Norment of James City County, the outgoing Senate majority leader, described it as an "altruistic wish list" that would give even incoming Democrats pause.
"Santa Claus Northam is going to have to get a second sleigh to carry all of these presents and goodies that he wants to extend to the citizens," Sen. Norment stated in his response.
However, Henrico Delegate Lamont Bagby, a Democrat and chair of the 23-member Virginia Legislative Black Caucus, called it "the best budget I've seen from a governor."
Less than a year after calling for the governor to resign as the result of a blackface scandal, Delegate Bagby praised the governor for picking up on VLBC initiatives and proposing key investments that will "promote racial equity and effectively ad- dress discriminatory barriers."
Delegate Bagby cited budget proposals that would increase state funding by $92 million to address homelessness and increase affordable housing generally as well as for disabled people. He said it also would pour more than $6 million in new funds to support local eviction prevention and diversion programs.