Personality: Stephan A. Hicks
Spotlight on founder of nonprofit My Brother's Keeper of Greater Richmond
2/1/2019, 6 a.m.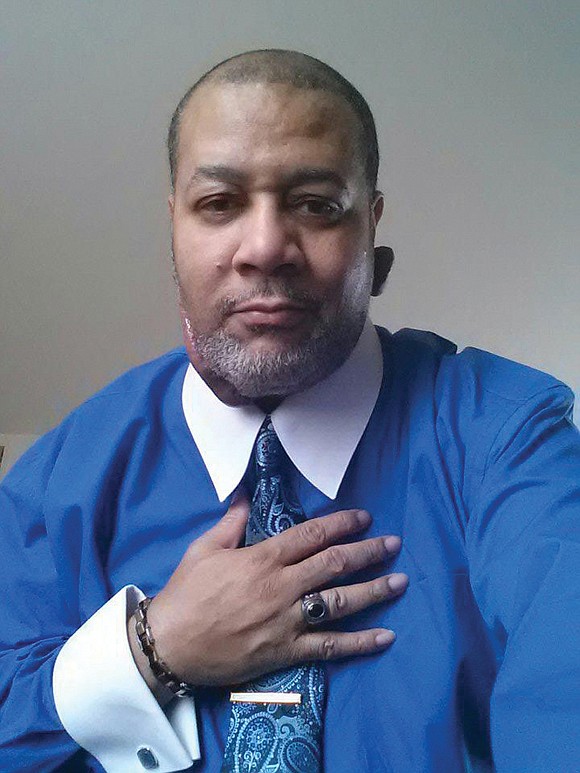 "Men are the greatest resource in our city. However, services focusing on men in Richmond are severely lacking. When it comes to helping men get on their feet, there is little offered."
This is the sentiment of Stephan A. Hicks, 57, of South Side. It also is the driving force behind My Brother's Keeper of Greater Richmond, a nonprofit Mr. Hicks founded in 2009 to uplift and empower men to reach their greater potential.
"Coach," as he is called by the nearly 1,000 men his program has mentored in the past decade, is a God-driven passionate leader wearing many hats. He is a facilitator, coordinator, spiritual mentor, motivational speaker, life coach and trainer.
"People think that men should have it together by a particular age," Mr. Hicks says. "But the truth is, because of violence, economic disadvantages and other social factors, when men are not where they should be, people should not look down on them, but try to offer them a hand up."


MBKGR provides a safe place on Carnation Street in Richmond's South Side where males ages 13 and older can come and share their struggles, receive manhood and fatherhood training as well as mentoring from other men.
The nonprofit's mission reflects what was absent in Mr. Hicks' past, as well as his dreams for the future for African-American men and the challenges facing them daily — connecting with each other, gaining practical and spiritual guidance, and getting support to become better husbands, partners, fathers, brothers, uncles and sons.
"Self-improvement is the key in our work, addressing men's frequently identified under-developed skills — interpersonal communication, anger management and conflict resolution," he says.
Through small group interactive workshops and seminars, MBKGR helps men address their seemingly overwhelming issues.
Using retreats and conferences throughout the year, including a 14-week life skills course covering co-parenting, job seeking, career development and financial planning, men learn to improve their lifestyles and become responsible citizens.
The organization also has a "Suits for Success" program and the annual "Manny Awards."
"Suits for Success," Mr. Hicks explains, came from attending job fairs where employers were ready to hire at a moment's notice. He observed how woefully underdressed young men were. With appearance being important, Mr. Hicks says he knew some of the men didn't have or couldn't afford a suit.
"If you are struggling, buying a suit, which may average $200, is not an important purchase," he says.
As an adolescent who grew up without a father in Alabama, Mr. Hicks dropped out of high school and later moved to Baltimore, where his father lived. He realized job skills were a necessity. Subsequently, he earned a GED, developed computer skills and started to work in the administrative field.
He got married and had two children, which he says "added to the pressure to provide for myself and my family."
Struggling, he turned to vices, developing a crack cocaine addiction that sent him on a path of personal destruction, incarceration and, upon release, homelessness.
At age 40, he moved to Richmond, alone, which he says gave him a change of environment and a chance to start over in a place where people didn't know him.