Community organizer and strategist Lillie A. Estes succumbs at 59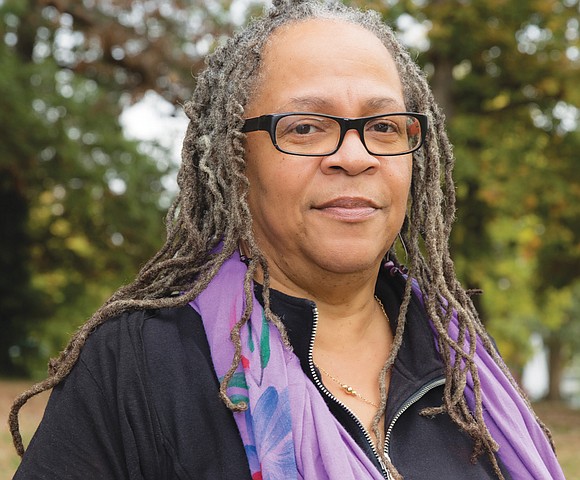 Art Burton, founder and director of Kinfolk Community Empowerment Center, recalled working with Ms. Estes more than 20 years ago on behalf of the residents of Dove Court public housing.
"She was the boss and we followed her," he said. "She had national connections that she brought to this work. But she always let you know she was not an activist, but a strategist."
Her friends said she stepped up her efforts following the 2010 murder of her 23-year-old son, John E. Williams II, at an apartment complex in Henrico County.
Among other roles, Ms. Estes served on the Maggie L. Walker Initiative for Expanding Opportunity and Fighting Poverty, which was a residents' advisory board, and its successor Maggie L. Walker Anti-Poverty Commission, whose work led to the creation of the city's Office of Community Wealth Building.
She also served on the board of the Virginia Poverty Law Center and was involved with the racial reconciliation group, Hope in the Cities. She briefly ran for mayor in 2016 before pulling out of the race.
Ms. Estes was a co-founder of RePHRAME, Residents of Public Housing Against Mass Eviction, which has sought to increase resident influence on RRHA and city housing policies.
She spoke out frequently against that lack of inclusion in a variety of forums.
In 2017, she addressed a Harvard Law School program titled "Justice Works: Dispatches from the Front Lines of Community Justice," and offered what one observer called "an alternative, vibrant and hopeful path toward achieving change."
In November, she spoke on creating a race-forward economic justice agenda at the Commonwealth Institute's 5th Annual Policy Summit.
She also connected with Harvard's Charles Hamilton Houston Institute for Race and Justice and secured a grant to work with Richmond documentary filmmaker Jenise Brown on creating the Community Justice Film Series to engage people in the democratic process through cinema. She also teamed with Ms. Brown and a host of city groups to form the Community Justice Network to work on social justice issues.
The network and Hold the Phone, a joint effort with the institute, is scheduled to show the youth-created film series at the Six Points Innovation Center in Highland Park on Saturday, March 2.
Ms. Estes also worked with the state Attorney General's Office in seeking a federal grant to fund more community policing efforts and community engagement programs in gardening, recreation and education.
Last year, Ms. Estes took the first step in leading a community effort to establish the Charles S. Gilpin Community Farm at what she called a "a crime hot spot" at St. Peter and Hill streets. The goal: To develop a peaceful place focused on creating food and improving the quality of life.
"People really have no idea how much impact she had on this city," Omari Al-Qadaffi, founder of Leaders of the New South, wrote in a tribute.
Survivors include her son, Tobias R. Estes; her sister, Eunice E. Davis; and two brothers, William T. Estes and Robert Estes.