EVMS dean, who shut down yearbook in 2013, launches investigation into racist photos
By Marcia Felick | 2/8/2019, 6 a.m.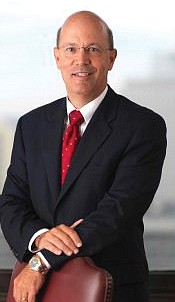 Mekbib Gemeda, EVMS vice president for diversity and inclusion, described the ongoing diversity efforts at the medical school.
"I believe we have made significant efforts in the past six years at this institution to advance diversity and inclusion," he told reporters.
Among the efforts has been adoption of holistic review in the admissions process, training the admissions committee to look at all the qualities applicants bring to the institution beyond academic metrics.
"We doubled the number of minority students in our MD program in the past two years, reaching 20 percent of the last two classes," he added.
The school is also increasing pipeline efforts at high schools to attract particularly more African-American students into medical professions, he said.
Everyone at the university from staff to leadership to faculty to trainees has been required to take implicit bias training.
"Our board of visitors may be one of the few boards in the nation at medical schools that has undergone implicit-bias training," he said.
Asked by a reporter how many offensive, inappropriate, or racist photos had appeared in the EVMS yearbooks, Dr. Homan said he could not give a number, but he could say that "one is sufficient for me to be alarmed."
"I'm only in this chair as president and dean for a short time, but I carry the torch of Hippocrates, of medical ethics, of compassion, of empathy, of integrity of our profession," Dr. Homan said. "And so when that is threatened, I have to take action as a physician, as every physician would do."
Medscape Medical News © 2019