Finding one's self abroad
By Peire Wilson/Trice Edney Wire | 2/8/2019, 6 a.m.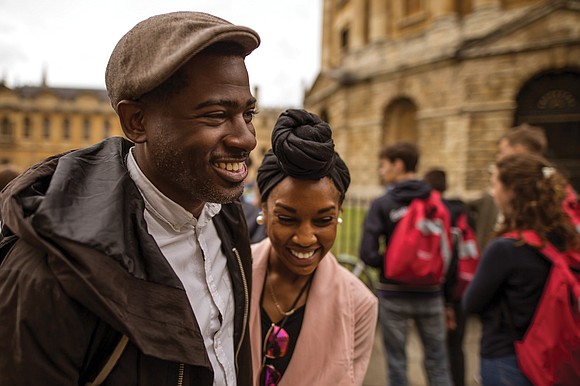 In London, though, as a Frederick Douglass Fellow, I felt like an outsider. I was older than the other students. I was a father. I came from a single-family household. But I realized something profound in London. During a workshop, a videographer asked us, "Tell us a time when you had to face your privilege?"
The image of my friend, Sean, came to me. He was the motivating factor in my life. When my turn to speak arrived, I told the Fellows around me, "I lost a friend who never got to see his full potential. The biggest privilege I have is just being alive. My friend died when he was 18."
I broke down in tears. That was one of the first moments that my friend's murder hit me. I told the Fellows, "You all just need to appreciate just being here. Just having breath in your lungs."
We were all crying together. We were all celebrating life together. In that moment, I realized something beautiful and profound — our common humanity.
Ten college students from Minority Serving Institutions across the country will win a prestigious Frederick Douglass Global Fellowship that covers all costs to study in London during the summer of 2019. Any qualified applicants not selected for the fellowship will still receive a $1,500 grant toward select study abroad programs. Applications are due by Thursday, Feb. 14, and can be found at https://upenn.co1.qualtrics.com/jfe/form/SV_aWulXpYGxB7Jjff.
Details of the program and eligibility requirements can be found here:
https://www.ciee.org/go-abroad/college-study-abroad/scholarships/frederick-douglass-global-fellowship
The Frederick Douglass Global Fellowship is jointly sponsored by the Penn Center for Minority Serving Institutions and the Council on International Educational Exchange, the oldest and largest nonprofit study abroad and intercultural exchange organization in the nation that provided students with more than $8 million in scholarships and grants last year alone.
For more information, go to ciee.org/study.