Personality: Kenneth M. Dye
Spotlight on board chairman of GRASP Inc.
2/15/2019, 6 a.m.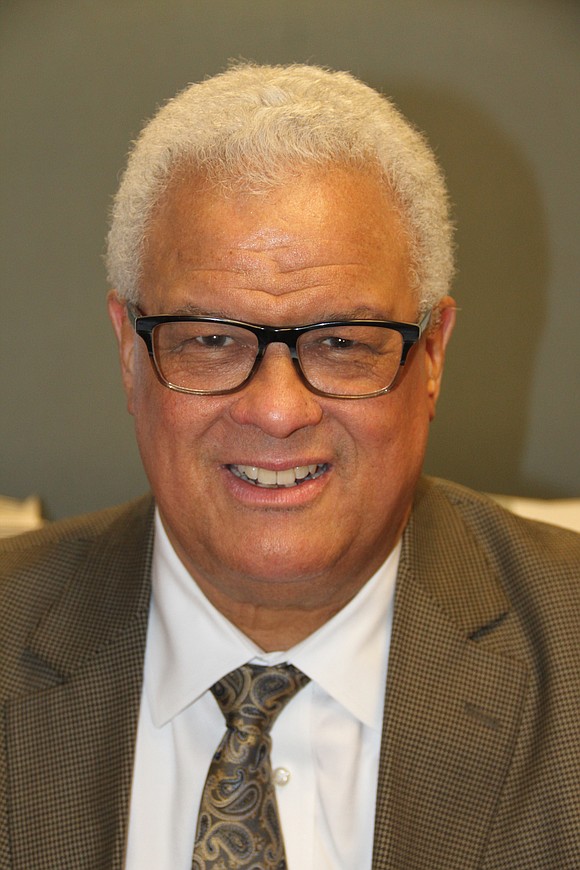 For many students from low-income families, a college education is out of reach.
GRASP, the Richmond-based Great Aspirations Scholarship Program Inc., may be the answer.
Kenneth M. Dye, chairman of GRASP's board of directors, sees the organization as a vehicle making futures possible for students who may not imagine they would have the opportunity for education after high school.
The nonprofit was founded in 1983 by former state Sen. Walter Stosch and Dr. Ray Gargiulo, a career educator, to fulfill the need for assisting and advising students in developing an educational plan regardless of the students' financial or socieconomic circumstances.
At no charge to students, GRASP advisers work in 80 high schools in 36 school systems from Metro Richmond to the Blue Ridge and Southside Virginia. In addition to inspiring students to believe that higher education is for them, GRASP helps with the complex financial aid application process and also awards and administers scholarships.
A new emphasis is GRASP's Community College Pathway Scholarship in which selected applicants receive $1,000 scholarships for their first year of community college studies. The scholarship may be renewed for a second year. Students may either complete a career certificate program at the community college or enter with the intention of transferring to a four-year college in Virginia through the guaranteed admission program.
GRASP also has a summer texting program that provides reminders to new high school graduates about the tasks they need to complete before entering college.
"We can't let them fall off the cliff and do nothing in preparation to enter college," Mr. Dye says.
The program also offers help to make sure students stay in college, including problem-solving services.
Mr. Dye, who became involved with GRASP in 2013, says, "My father told me the biggest poverty is poverty of knowledge. It is worse than the dollar thing. If you don't understand certain opportunities and options are possible, you will never benefit from them.
"Unfortunately, there are a great number of parents that did not go to college or graduate high school and their families don't expect their children will," he continues. "In some cases, their children don't expect they will graduate either."
Last fall, GRASP expanded into school systems on the Northern Neck. Mr. Dye says the plan is to expand to 100 schools in the next three years, which means three or four more school districts.
"We believe by educating students and families about the financial aid process for a two- year community college or a four-year college, and by providing hands-on help to follow through with the required applications, is a great step in the right direction," he says.
"We are really trying to change lives and affect poverty, as well as provide opportunity through education with our Last Dollar and Community College Pathways scholarships for high school students and College Success scholarships for students in the College Success Program.
"We have found out once a student is in high school or about to graduate that it could be too late for them to get involved in our program," Mr. Dye says. "It is hard to turn that academic ship around and get the student to move in a different direction."