Personality: Kenneth M. Dye
Spotlight on board chairman of GRASP Inc.
2/15/2019, 6 a.m.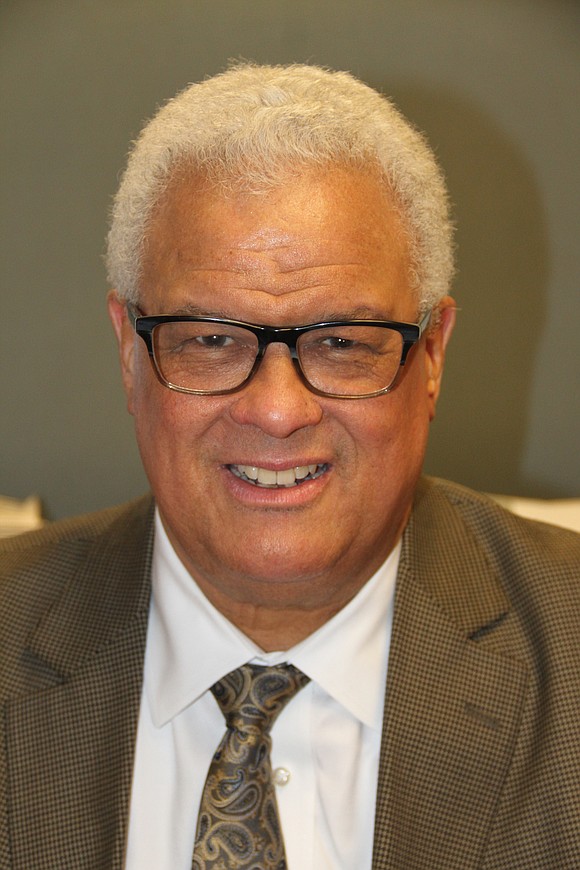 Last fall, GRASP started a pilot program at Brookland Middle School in Henrico County, where advisers are helping students and their parents start thinking about higher education sooner rather than later.

"We know students going to college or receiving a certification from a community college have a greater chance of financial success for themselves and their families and it can have a generational benefit," Mr. Dye says.
GRASP is supported financially by donors, and has an annual gala featuring speakers from academia, a government agency supporting education and an outstanding member of the community.
"We have students to come back and talk about their lives," Mr. Dye says. "It is very moving and makes our board and donors very happy about what they have done to help students reach their goals and improve their lives."
Meet education advocate and this week's Personality, Kenneth M. Dye:
Occupation: Retired director of government and community relations with Comcast.
Date and place of birth: 1955 in Washington, D.C.
Current residence: Henrico County.
Education: Bachelor's degree in communications studies, Oberlin College, 1979.
Family: Wife, Sam, and three grown daughters.
No. 1 community involvement: Chairman of the board of directors for Great Aspirations Scholarship Program Inc., or GRASP.
When elected and length of term: In 2018 for an indefinite term.
Why I am excited about this organization: It allows me the opportunity each year to indirectly help thousands of talented youths — the majority of whom are from low-income families — achieve their educational potential. We regularly receive touching feedback from those we help, making me want to redouble my efforts.
GRASP's mission: GRASP will help students and their families develop an educational plan regardless of their financial resources and at no charge to them. GRASP assists them with the financial aid process; awards and administers scholarships; inspires students to believe that secondary and post-secondary education are attainable; and supports them during the completion of their educational goals. GRASP's goal is to ensure that every student has an equal opportunity for continuing education after high school, regardless of financial or social circumstances.
What GRASP means to me: GRASP means hope and, ultimately, dream fulfillment for a great many students across the Commonwealth.
Number of participating school systems involved: The majority of GRASP advisers are in the Richmond area, but we operate in 36 systems, from the Blue Ridge to the Northern Neck, from Central Virginia to Southside.
Our financial support comes from: Individual donors, businesses, foundations and the Commonwealth of Virginia.
How I start the day: Slowly at first, but the news of the day often shocks me awake.
A perfect day for me: As a retiree, I'm no longer an early riser. I devour a few news sources, electronic, digital and print, both local and national; work out at the gym (this is a perfect day, not the usual day); call a few friends (to tell them how to run their lives or businesses); plan and shop for dinner so that it's ready when Sam comes home in the evening (a man's work is never done); a glass of Cote du Rhone; an action or spy thriller on video before baking the perfect cheesecake at midnight. Sleep and repeat. A couple of days a week I add on preparation and meetings with several community organizations, including GRASP.