20 feature films vying for Africa's 'Golden Globes'
Trice Edney News Wire/ Global Information Network | 2/22/2019, 6 a.m.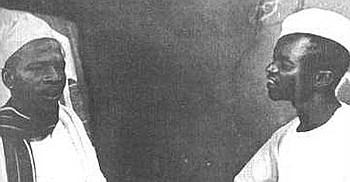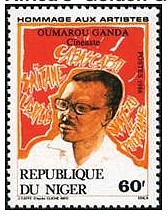 Twenty feature-length films by African filmmakers will compete for the "Yennanga" Gold Standard prize at the Pan-African Film and Television Festival held every other year in Ouagadougou, Burkina Faso.
This is the 50th anniversary of the renowned festival known as "FESPACO," an event along the lines of the Golden Globes that draws film industry professionals from around the world. The festival's stated aim is to "contribute to the expansion and development of African cinema as a means of expression, education and awareness-raising."
In addition to full-length films, the festival will screen short films, feature-length documentaries, short documentaries, series and school films.
Festival organizers who met in late January in Brussels, Belgium, announced that a statue of the first winner of the best film award, Oumarou Ganda of Niger, would be unveiled. Mr. Ganda's 1970 film, "Le Wazzou Polygame," deals with the issue of polygamy and forced marriage. The film is critical of Niger society and those who hold power in Africa. It received the first FESPACO grand prize in 1972.
Mr. Ganda's 1968 film, "Cabascabo," deals with Mr. Ganda's service in the French Expeditionary Corps in Indochina. A young soldier sees his comrades die in battle for a cause completely foreign to them. Among other prizes, the film was recognized with a prize at the 6th Moscow International Film Festival.
Mr. Ganda's last film, "L'Exilé," which was released in 1980, was inspired by an African folk tale. The use of folk tales as inspiration is one of the filmmaker's significant contributions to African cinema.
Mr. Ganda completed several documentaries and was working on one at the time of his death from a heart attack on Jan. 1, 1981.
FESPACO takes place from February 23 to March 2. Additional information can be found in English and French at https://fespaco.bf/