Personality: Shelia S. Fitzgerald
Spotlight on board president of Big Brothers Big Sisters
2/22/2019, 6 a.m.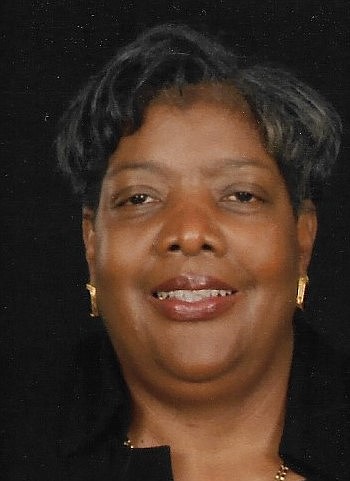 Shelia Scott Fitzgerald is president of the board of directors for Big Brothers Big Sisters, which serves Greater Richmond, the Tri-Cities, the Peninsula and Hampton Roads.
The Richmond native became involved with BBBS nine years ago because its mission resonated with her.
That mission: To provide children facing adversity with​ strong and enduring, professionally supported one-to-one mentoring relationships that change lives.
During her tenure as board president, Ms. Fitzgerald wants to help raise BBBS' profile to grow public awareness and promote what they are doing to the larger community.
"I don't see enough exposure about BBBS in general. We need to get more press about our activities," Ms. Fitzgerald says. "We are looking for individuals who are ready to do something big. A person's commitment of just one hour a week to be a role model to a young person in the community will help that youth realize their potential and achieve their best possible future."
Big Brothers Big Sisters has school and community-based programs. The school based program, she explains, involves one-to-one lunch or after-school mentoring in a structured environment "to build caring school climates and to create consistent, meaningful interactions between Bigs and Littles," as she calls the adult mentors and the young people they work with.
The community-based program is the more traditional one-to-one mentoring outside of school that "allows youths to ignite and harness their potential by building a positive relationship with their Big and engaging with the world around them," she says.
Typically, young people involved in the program show academic improvement and a boost in social skills after participating with a Big Brother or Big Sister for 12 months.
Last year, BBBS served 562 children, with the largest concentration living in the Greater Richmond area. Still, she says, 350 youngsters are on the wait list to be matched with an adult. More than 70 percent on the wait list are boys, the majority of whom are African-American or Latino, Ms. Fitzgerald says. "So there is an urgent need for men, especially men of color, to become defenders of potential by applying to become Big Brothers," she says.
The organization tries to match Big Brothers and Big Sisters with young people who live within 15 minutes or 15 miles, Ms. Fitzgerald explains. But if the adults don't mind traveling a greater distance, then the organization can accommodate them.
In January, which was National Mentoring Month, the organization sponsored "30 Bigs in 30 Days," in which the goal was to recruit 30 male mentors.
"Presently, we are working with Alpha Phi Alpha Fraternity," Ms. Fitzgerald says, noting the fraternity is encouraging its members to become Big Brothers. She says a large number of youngsters on the waiting list live in Richmond's East End.
In 2010, Ms. Fitzgerald became a "Big" with her first "Little," Alyssa. Ms. Fitzgerald says she learned there were certain things she should not take for granted about what her "Little" should know. "What was normal for my life was not necessarily normal for Alyssa or other children's lives.