Personality: Shelia S. Fitzgerald
Spotlight on board president of Big Brothers Big Sisters
2/22/2019, 6 a.m.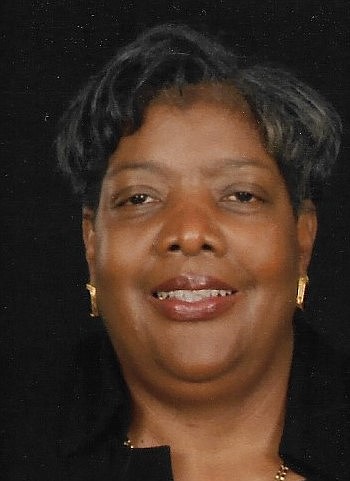 "The first time she came to my home and I put dishes in the dishwasher, Alyssa asked me what was that. She had never seen a dishwasher before that day. That shocked me because, not only did she not have a dishwasher, she had not been anywhere that a dishwasher was used."
Similarly, she says she talked with her Little Sister about going to college, but was told that was an impossibility because the family had no money for college.
"Some of us Bigs have not walked in the shoes of our Littles," Ms. Fitzgerald says. "So we don't always understand where they are coming from, and conversely, they have not walked in our shoes either."
While BBBS relies on grants, corporate donations and funding from United Way, Ms. Fitzgerald says increased support will help the nonprofit help more youngsters. Upcoming fundraisers include Bowl for Kids' Sake on March 8 at AMF Bowling, 6540 W. Broad St., and March 9 at the Hopewell Bowling Center, 115 S. 15th St. in Hopewell.
And every Monday in March, Lemaire restaurant at The Jefferson in Downtown will donate a portion of its proceeds to BBBS.
"Our youths are our future," Ms. Fitzgerald says. "If we don't invest in them, who will?"
Meet this week's Personality and children's advocate, Shelia Scott Fitzgerald:
No. 1 volunteer position: President of the board of directors of Big Brothers Big Sisters.
Occupation: Retired senior financial analyst for Altria Client Services. 
Date and place of birth: July 14 in Richmond.
Current residence: Henrico County.
Education: Armstrong High School; bachelor's in accounting, Virginia Union University; and Virginia Commonwealth University. 
Family: Two sons, Justin and Jeffrey, and grandson, Langston, 2.
Foremost mission of Big Brothers Big Sisters: To have a positive impact and connect with as many youths as possible to ensure that they know they have a purpose in life and that all they have to do is believe in themselves and their dreams.  
When I became involved in Big Brothers Big Sisters: I became involved nine years ago after my sons completed college. I knew that I would always be involved with this organization because of the contribution and effect you can have on a youth. I had one little for six years until she moved out of the Richmond area. We remained in contact after she moved. I feel that I got just as much from our relationship as she did.
What Big Brothers Big Sisters means to me: It makes me feel like I am contributing to the community when I have a positive impact on a Little and see them reach their potential.

Operation Bigs is:  A program that provides Bigs (mentors) to children of military families in the Hampton Roads area. Military kids and their families face unique challenges that may include separation and loss in addition to the stresses of military life. BBBS wants to support the children of those who defend our country.   
How one can volunteer: Visit our website, www.bigbrobigsis.com, or call (804) 261-4940.
What motivated me to get involved in community service: Seeing kids not being giving the opportunity to succeed because they had no one telling them that anything is possible and being there to support and encourage them in their successes and pick them up in their failures.