Ruth E. Carter poised for Oscar win Sunday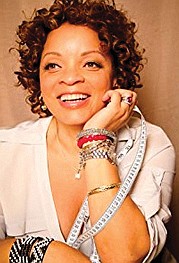 Paying it forward
Even though Ms. Carter paved her own way as a costume designer, she never had a problem uplifting others.
That's the mindset she particularly had while working with Spike Lee. She said the mission at Mr. Lee's production company, 40 Acres and a Mule, was to positively "push the Afro future and African diaspora."
"We considered ourselves positive role models in the film industry," she said. "There were always internships at 40 Acres and a Mule where we were teaching younger people who didn't have an inroad to the film industry, exposing so many people to the industry including myself. Because of that, I give back as much as I can."
And the winner is ...
If Ms. Carter wins an Oscar for best costume design, she would become the first African-American to win in the category. Despite "very stiff competition," Ms. Carter believes she has a good chance going up against Mary Zophres, Alexandra Byrne and three-time Academy Award winner Sandy Powell, who is nominated for "The Favourite" and "Mary Poppins Returns."
"I'm a contender," said Ms. Carter, who already won for "Black Panther's" costumes at the Critics' Choice Awards last month and was recently honored at New York Fashion Week.
"The designers are extremely talented designers, but I'm glad that I'm giving them a run for their money," she added. "That's how I feel. ... I feel empowered. I feel invigorated. I feel masterful."
Ms. Carter called the guild honor on Tuesday night an "incredible achievement" for herself and others who desire to follow her footsteps.
"This award means so much to me," she said. "I believe that I will stand on that stage and look out into the audience of young women and men that have careers in costume design that I helped foster. For that achievement, it means everything."