Personality: Dr. Michael L.W. Moore
Spotlight on chair of Dr. Wyatt Tee Walker Educational Foundation
1/18/2019, 6 a.m.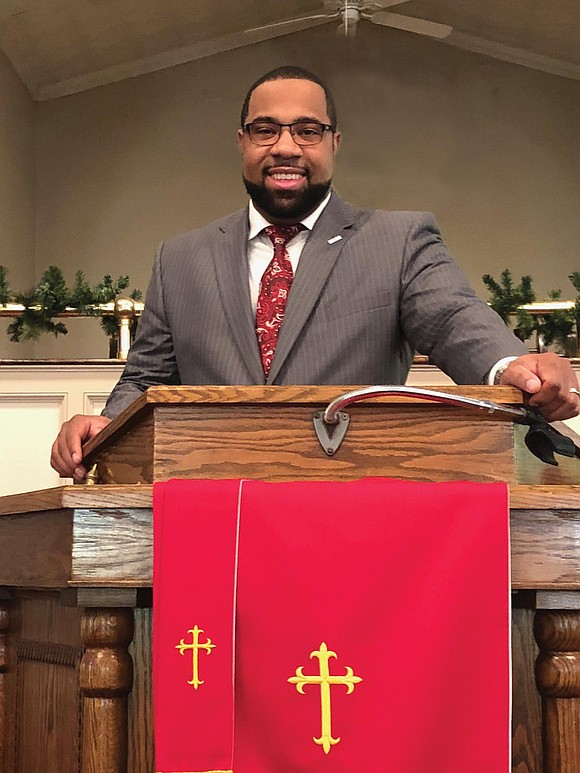 The foundation is in the process of addressing social justice issues in the community, as well as planning an advocacy and financial education summit for young women.
"Because of the nature of our scholarship program, we reach out to high school seniors," Dr. Moore says. "However, in some of the community engagement programming, we try to encompass the entire family. We have to make sure that what is done goes back to the families. We are trying to address the myriad of needs families. The better the family, the better the student."

Two major events are coming up. The foundation's scholarship fundraiser, Legacy of a Legend Scholarship Luncheon, will honor Richmond Delegate Delores L. McQuinn of Richmond and the late Clarence L. Townes Jr., a longtime business and civic leader and early board member of the Richmond Free Press' parent company. It will be held 1 p.m. Saturday, Feb. 2, at the University of Richmond.
"Most people are celebrated for their work when they die," says Dr. Moore. "We hear all of the deceased's accolades and expressions of love, but now they are in the ground and unable to hear all of the praises."
Later in the month, the foundation will provide free haircuts and services to Petersburg residents.
"Our hope is that people will continue to see the value of WTWEF and invest in it and our work," Mr. Moore says.
Meet this week's Personality and a keeper of the flame of Dr. Walker's legacy, Dr. Michael L.W. Moore:
Community involvement: Chairman, Dr. Wyatt Tee Walker Educational Foundation. 
Place of birth: Pittsburgh.
Current residence: Henrico County.
Education: Bachelor's degree in religious studies and philosophy, master's of divinity and doctor of ministry degree, Virginia Union University. 
Family: Wife, Dr. Christy Moore; son, Michael L.W. Moore II.
Reason for starting the WTWEF: The foundation was birthed out the idea to honor the many contributions and sacrifices of Dr. Wyatt Tee Walker. Originally, the plan was just to host a small breakfast in his honor. In conversations between Dr. Walker, Ryan Bell, now the foundation's executive director, and myself, the plan was set to establish a foundation to continue his legacy for generations to come.
Foremost mission: The pressing mission is to improve the quality of life for those who are consistently and purposely oppressed by providing resources to increase their capacity to live full, healthy and happy lives.
Why I am excited about this organization: The organization has the opportunity to really make a direct impact on lives. This organizations is not seeking surface-level solutions. We are planning and working on ways to carve out systemic issues we face in society today. That is the work of Dr. Walker. That is the work that excites me.
Services the foundation provides: Currently, scholarships for disadvantaged youths seeking post-secondary education. We also hold an annual Martin Luther King Day of Service, where we feed the community, offer free haircuts for kids and health screenings.
Social justice is important because: It is the most pressing issue of our time. It is imperative that we fight for those who have been stripped of all ability to fight for themselves. This world needs many more people who are committed to helping the dream of Dr. Martin Luther King Jr. come to fruition. Not only do we need more initiatives for social justice, we need more of a collaborative effort where people are willing to work together for the common good.