Brandon Robertson, artist, dies at 36
7/4/2019, 6 a.m.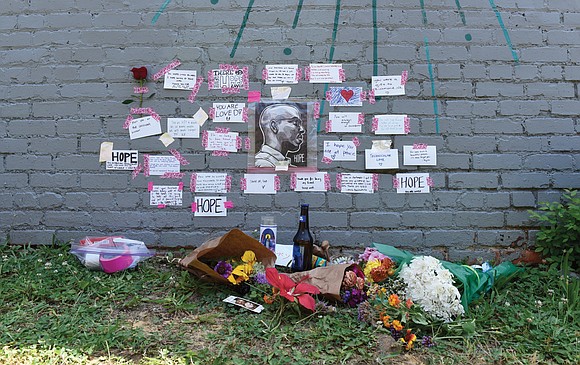 Tribute messages are posted on a side wall of Jade Multicultural Salon in Church Hill in remembrance of talented Richmond graphic designer and digital artist Brandon Robertson.
The messages sit under a mural Mr. Robertson created with Emily Herr on the wall in the 3400 block of East Marshall Street. The mural features a seated woman in a prayerful pose and is dominated by the words "Love 24 Hours."
The messages, as well as the postings on his Facebook page, reflect the outpouring of grief and dismay after Mr. Robertson, 36, took his own life Thursday, June 27, 2019.
"Your light, our conservations, your kindness and love — these are the memories I carry of you," a friend,
Amelia Nichole, wrote in a Facebook post. "I hope you have found the peace and gentleness you gave constantly and unequivocally."
"We lost a warm radiating soul," another friend, Bickyla Ho, posted, describing Mr. Robertson as "a successful artist, gifted and kind, who genuinely touched all those lives around him."
A graduate of Virginia Commonwealth University, Mr. Robertson described himself as "a maker of beautiful things" both with his hands and his computer and as a student of life who drew creative inspiration from his surroundings and the people he met.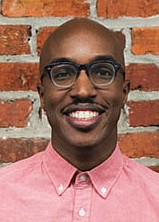 Mr. Robertson, who was known for his meticulous dress, his love of music and for wearing the word "Hope" on his hand, was running his on company, Arts & Letters Creative Co., at his death. The Danville native previously worked as a graphic designer at the Virginia Museum of Fine Arts where he produced promotional material with
a distinctive touch.
John O'Neill, a VCU alumnus and former VCU arts instructor, said Mr. Robertson was one of the students in the first class he ever taught.
"He was kind and well-liked," the teacher continued. "After graduating, Brandon went on to do great things. I watched from afar how he was developing his graphic design career. Many fellow artists and designers in Richmond are heartbroken today."
Funeral arrangements were unavailable at Free Press deadline.
Friends held a silent candlelight vigil at the Jade wall Sunday night in his honor.