Councilman Agelasto asks for taxpayer money to pay his legal bills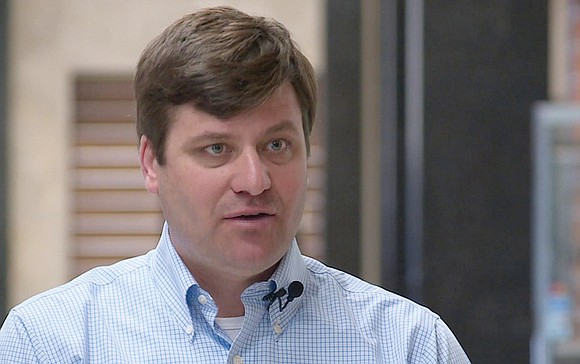 Mr. Troy has claimed that the council's vote showed the governing body had approved a deal between Mr. Agelasto and former Commonwealth's Attorney Michael N. Herring, who left office Monday. That deal required Mr. Agelasto to resign to avoid having Mr. Herring go to court to remove him from office.
Mr. Jackson noted there is no reference to such a deal in Mr. Agelasto's April 23 letter of resignation or in the motion City Council approved asking the Richmond Circuit Court to set the election for the 5th District seat on Tuesday, Nov. 5, as part of the general election.
As a result, Mr. Jackson stated, "No formal agreement such as described (by Mr. Troy) was ever approved by the council. I am aware of no documentary evidence that suggests" the council's May 6 vote involved anything more than compliance with a state law that details the process localities are to follow after a member resigns.
Mr. Jackson also advised the council that Mr. Agelasto and/ or his attorney should not be allowed to participate in any future closed-door meetings council holds to discuss payment of his legal bills.
Mr. Jackson stated such participation is barred under the state's Conflict of Interest Act, and that the exceptions Mr. Agelasto cited do not apply. He said Mr. Agelasto cannot be included in the discussion because the only question to be considered is "whether Mr. Agelasto, and only Mr. Agelasto, should be provided financial support in (the legal) cases brought solely against him."