Personality: Dr. Erma L. Freeman
Spotlight on VCU School of Dentistry 'First 100' Trailblazer Award winner
7/4/2019, 6 a.m. | Updated on 7/9/2019, 6 a.m.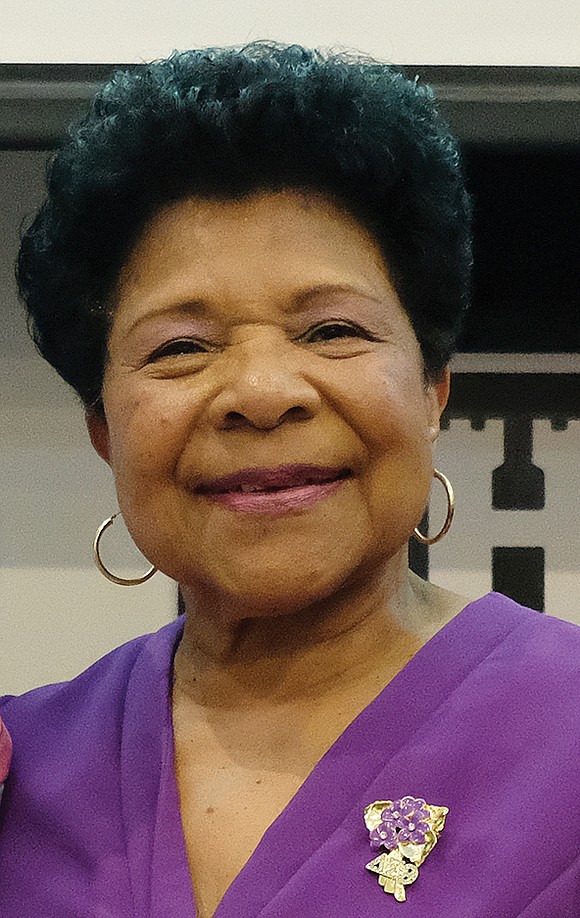 When she started studying dentistry, Dr. Erma Freeman wanted to be a dentist for fairly simple reasons: good work, good money and time for family.
"I had an interest in the health professions, and I felt dentistry would provide the in- come I desired, the flexibility of work hours I desired and more time to raise children and have a family," Dr. Freeman says of her decision to enter the Medical College of Virginia School of Dentistry in 1973.
However, fewer restraints and more financial security weren't why dentistry ultimately proved to be the right choice for her.
Rather, the experience of helping patients in pain, boost- ing their self-esteem by im- proving their appearance and helping them become more informed on their dental needs proved to be far more valuable and fulfilling for Dr. Freeman, a Chase City native.
The benefits of that decision have carried over for decades as Dr. Freeman had a private dental practice in Ettrick for 20 years, was appointed by former Gov. L. Douglas Wilder to the Virginia Board of Dentistry in 1993, worked for 13 years as a dentist with the state Depart- ment of Corrections before retiring and has spent hours in volunteer service, including providing dental exams from the Colgate Van in towns through- out Southside Virginia.
Dr. Freeman was honored with a Trailblazer Award in late April as the Richmond dental school's first black female graduate as part of the school's "First 100 Dentists of Color" initiative.
The initiative seeks to pro- vide schoolarships, mentor- ships and fellowship for the next 100 dental students of color at Virginia Commonwealth University, formerly known as MCV.
"I was sailing high, soaring for a while from the honor," Dr. Freeman says of the ex- perience.
But it was a long road to reach that point.
Dr. Freeman, who had earned her undergraduate and master's degrees in the late 1960s, was in her fourth year teaching at Linkhorne Jr. High School in Lynchburg when a professor from her graduate school days at Virginia State College alerted her to an op- portunity for minority students at MCV's dental school. Dr. Freeman reached out, applied, was accepted and started her education in the fall of 1973.
It was not the most welcom- ing place, Dr. Freeman frankly recalls. She spent her four years with a faculty comprised entirely of white men, faced with unfamiliar and unyield- ing learning structures and a lack of minority counselors for guidance.
The more than 400 fellow students in the dental school had fewer than 10 black men and fewer than 10 women, she says.
While she managed to make connections with other students that blossomed into long-term friendships, she also faced racist and sexist rhetoric from school staff members that belittled her intelligence and ambition all the way to the day of her graduation.
"I felt like I was constantly in a jar on display for everyone to see," Dr. Freeman says.
However, for all the trouble she was put through, Dr. Freeman looks back on her time at VCU with a variety of emotions, describing the time as "challenging, lonely, scary, fast-paced, highly visible and also fun!"