VMFA opens new exhibit, hosts free family day Saturday
6/7/2019, 6 a.m.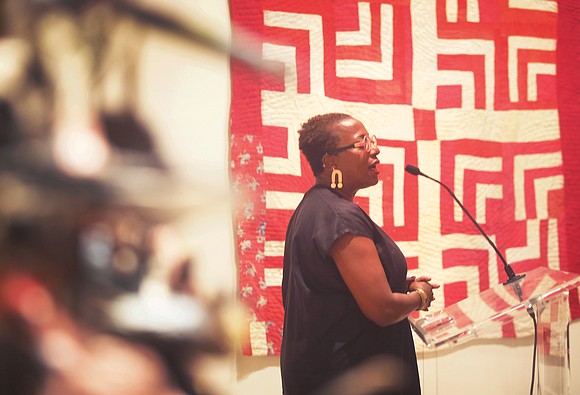 A new exhibit focusing on African-American art from the American South will open Saturday, June 8, at the Virginia Museum of Fine Arts, 200 Arthur Ashe Blvd., it has been announced.
"Cosmologies from the Tree of Life: Art from the African American South," will feature paintings, sculptures, drawings, quilts and other artwork spanning the 400 years since the arrival of the first Africans in America in 1619.
VMFA is partnering with Virginia's 2019 Commemoration and American Evolution to showcase items from its collection and recent acquisitions from the Souls Grown Deep Foundation.

Curator Valerie Cassel Oliver noted that the artists created "visually compelling works" with little or no formal training and often with the use of cast-off objects and unconventional materials.
"These works address some of the most profound and persistent issues in American society, including race, class, gender and religion," she stated.
This exhibit, which will run through mid-November, will spotlight the state and nation's diversity and complexity, she stated, both central themes of the 2019 commemoration.
Ahead of the opening, Ms. Oliver, the Sydney and Frances Lewis Family Curator of Modern and Contemporary Art at VMFA, will deliver a lecture on the works at 6:30 p.m. Thursday, June 6, at the museum.
The museum has announced that admission to the exhibition will be without charge.
Additionally, the VMFA will have a free family day 11 a.m. to 3 p.m. Saturday, June 8, celebrating the art and culture of Mali.
Storytelling, dancing, performances by musician Cheick Hamala Diabate and DJ Mikemetic & the Afro Beta Drummers will be featured, along with quilting demonstrations by the Sisters of the Yam African-American Quilters Guild, mudcloth demonstrations by the Virginia Friends of Mali, clay vessel demonstrations by Carren Clarke and woodcut print demonstrations by Dennis Winston.
Details: vmfa.museum or (804) 340-1405