Astoria Beneficial Club to host 46th annual commemoration of Bill 'Bojangles' Robinson
6/28/2019, 6 a.m.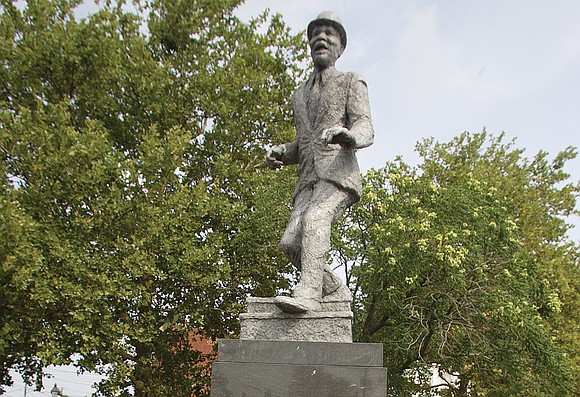 The legacy of Bill "Bojangles" Robinson will be honored 10 a.m. Saturday, June 29, in a ceremony sponsored by the Astoria Beneficial Club at the statue of Mr. Robinson the club put in place 46 years ago at Leigh and Adams streets in Jackson Ward.
Richmond Public Works Director Bobby Vincent Jr. will speak at the ceremony.
This is the 46th commemoration held by the Astoria Beneficial Club, a 117-year-old organization focused on black community outreach.
The organization placed the statue at the intersection in 1973 to remember Mr. Robinson, a Richmond native who gained international acclaim as a tap dancer and entertainer, and his impact.
In 1933, Mr. Robinson purchased a $1,400 traffic light for the Jackson Ward intersection after witnessing the danger young African-Americans faced in trying to cross the busy street.
Beyond his work with child star Shirley Temple on stage and screen, Mr. Robinson also was active in the pursuit of civil rights and racial equality, advocating for more equitable treatment of black soldiers during World War II, integration and more diverse and inclusive police departments.
Mr. Robinson's birthday, May 25, was designated as National Tap Dance Day by Congress in 1989.