Personality: George P. Braxton
Spotlight on national president of National Negro Golf Association
6/28/2019, 6 a.m.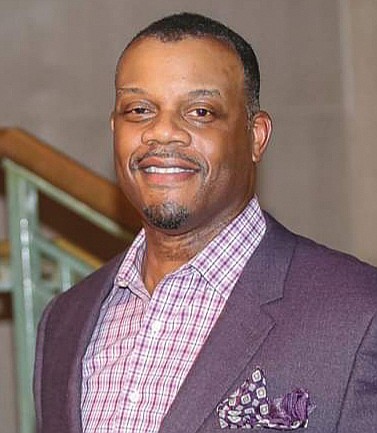 Occupation: Deputy director, Equal Employment Opportunity Office, Defense Contract Management Agency.
Top volunteer position: National president, NNGA: A Brotherhood of African American Golfers, founded as the National Negro Golf Association.
Date and place of birth: March 13 in Richmond.
Current home: Richmond's 4th District.
Alma maters: University of Maryland-College Park, bachelor of arts, and University of Virginia School of Law, J.D.
Family: Wife, Kelly Harris-Braxton, and sons Miles Q. Braxton, 22, and Harris B. Braxton, 10.
Why NNGA was founded: The National Negro Golf Association was founded in Lebanon, Penn., in July of 1965. Its birth was not conceived from the love of golf, but the love of camaraderie and fun. A small group of black professional students felt the need to reunite and relive some of those golden college days. Golf provided the vehicle which brought them back together in Lebanon; a midpoint between New York, Washington and Cleveland. It became apparent that a continuation of their camaraderie and their newfound love — golf — had to be perpetuated so NNGA was founded.  Since then, along with the original chapters of Cleveland, Washington and New York, Atlanta, Richmond, Philadelphia and independent chapters, four chapters have been added. Ours is a traveling club.  Members are required to travel to local, national and international golf outings during their membership tenure.
Number of members: 185 nationally.
Member profile: We are a male-only organization. The typical member is a black male, though we have non-black members, between the ages of 45 and 65. 
How many team championships won by Richmond Chapter: The Richmond Chapter has won seven of the last 10 team championships.
Nickname of the local chapter: The local chapter goes by the nickname "The 8-0-FORE!," marrying the area code of the city and the warning shout for golf.
Organizations association partners with: We have partnered with the PGA of America for an event that is now the PGA Works Collegiate Championships, which is open to golfers at minority-serving institutions.  Additionally, we currently give to Virginia Union and Virginia State Universities golf teams.  The VSU coach, William Perkins is a member of Richmond NNGA.  Locally, we have played mixed doubles rounds with the Top Lady Clubbers, a women's golf group.
Number of African-American owned/managed golf courses in the U.S.: I know of 16 – with the most notable being those that are a part of the Salamander Corp. owned by Sheila Johnson. Reunion, Hammock Beach (hosted us in 2013) and Innis brook (hosted us in 2009).
 As a game, golf is: A lifetime pursuit. There are few things more satisfying than a well struck long iron or a draining a long putt for birdie.  It is the pursuit of one hole, one nine holes, one round, one season, where we put it all together.
My handicap: An embarrassing 17.5 index.  I got it down to a 14 in 2017, but life happened.
Favorite course: Locally, my home course is Willow Oaks, but I will always be partial to Independence Golf Club. I rue the day VSGA sold it. Nationally, there is something spiritual about Pebble Beach. Internationally, Punta Espada Golf Club at Cap Cana in the Dominican Republic just ekes out Teeth of the Dog in the DR.