Diversity a big winner at 91st Academy Awards
3/1/2019, 6 a.m.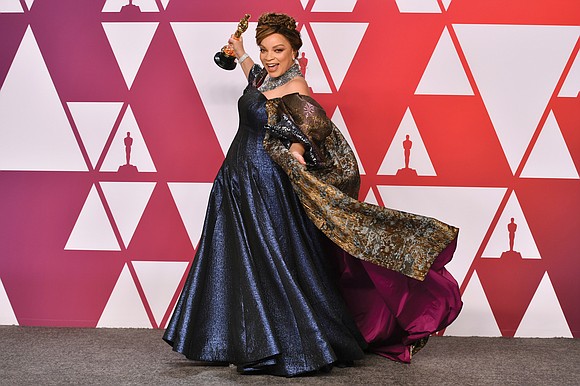 LOS ANGELES
Filmmaker Spike Lee won his first competitive Oscar Sunday night at the 91st Annual Academy Awards that was awash in historic wins for diversity, including awards for Ryan Coogler's superhero sensation "Black Panther," Alfonso Cuaron's black-and-white personal epic "Roma" and the Freddie Mercury biopic "Bohemian Rhapsody."
"Green Book," the hotly debated road trip drama based on the travels of pianist Don Shirley, played by Mahershala Ali, to the Deep South with his white chauffer, former bouncer Tony "Lip" Vallelonga, played by Viggo Mortensen, stunned many in the Dolby Theatre audience and those watching at home when it won the Academy Award for best picture.
Mr. Lee's win for best adapted screenplay for his drama "BlacKkKlansman," about a black undercover cop in Colorado exposing a white supremacists ring, gave the Dolby Theatre ceremony its signature moment. As the crowd rose in a standing ovation, Mr. Lee leaped into the arms of presenter Samuel L. Jackson. Even the backstage press room burst into applause.
In his acceptance speech, Mr. Lee, whose film included footage of President Trump following the violent white supremacist protests in Charlottesville, spoke about the upcoming election.
"The 2020 election is around the corner. Let's all mobilize. Let's be on the right side of history," said Mr. Lee, who was given an honorary Oscar in 2015. "Let's do the right thing! You knew I had to get that in there," he said, referencing the name of his 1989 classic film.
Ruth E. Carter, a Hampton University graduate who got her start working with Mr. Lee on the 1998 film, "School Daze," won the Oscar for costume design for "Black Panther," while Hannah Beachler won for its production design. It was a first win for African-Americans in both categories.
Ms. Beachler broke down in tears during her acceptance speech with fellow production design awardee Jay R. Hart, saying she "stands here stronger than … yesterday."
She helped create the cinematic world of Wakanda, the fictional homeland of the main character, played by actor Chadwick Boseman.
Ms. Carter and Ms. Beachler also became just the second and third African-American women to win non-acting Oscars.
"It just means that we've opened the door," Ms. Carter, a veteran costume designer, said backstage. "Finally, the door is wide open. I'm mentoring in hopes of raising others up and give them hope."
Ms. Carter, who garnered previous Academy Award nominations for her work on "Amistad" and "Malcolm X," dedicated her award to her 97-year-old mother.
"Marvel may have created the first black superhero," Ms. Carter said during her acceptance speech. "But through costume design, we turned him into an African king."
Ms. Carter has said she drew inspiration for the film's stylish and colorful garments from her travels to Africa. She spoke with people of the continent to understand the history of each artifact to ensure the different characteristics were represented properly in the film.
The costumes have become so popular that people of different ages and ethnicities have worn Black Panther-themed costumes to theaters and at parties. Some even dressed in Wakanda couture at a pre-Oscar event.