Local chef-caterer turns empty church kitchen into a busy business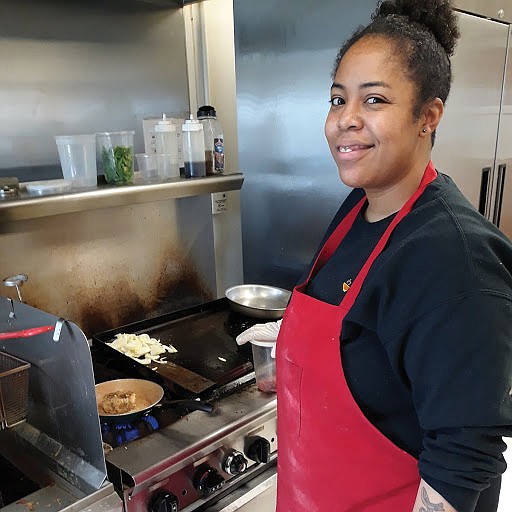 When she looks out at her church parking lot, she sees an opportunity for a food court. She sought to jump-start that idea by purchasing a food cart, but she could only operate it one day a week.
She said other churches in the East End turned her down when she urged them to buy their own carts that could be set up at her church or another mutually agreed upon site.
However, that could change this year. Ms. Smith has taken over operation of the food cart and believes she can persuade other vendors to set up on the lawn in front of the church later in the spring.
Meanwhile, Ms. Smith is staying focused on Drop Off Chef.
Ms. Smith, who trained to be a chef at Johnson & Wales University, noticed that few places offered lunch delivery and believed she could fill that niche. In 2015, she started using her home kitchen to make lunches and deliver them to friends. But she soon saw she needed better and larger space after people started spreading the word about her food to their friends and on social media.
She said her business has quadrupled since moving to the church in 2017, and is making a profit as her lunch orders increase and more people hire her for catering jobs.

"This has been an amazing journey," she said. "I am so grateful that Faith Community Baptist was there to help me achieve my dreams."