Ge'Shanti Atkins takes Maggie L. Walker to state semifinals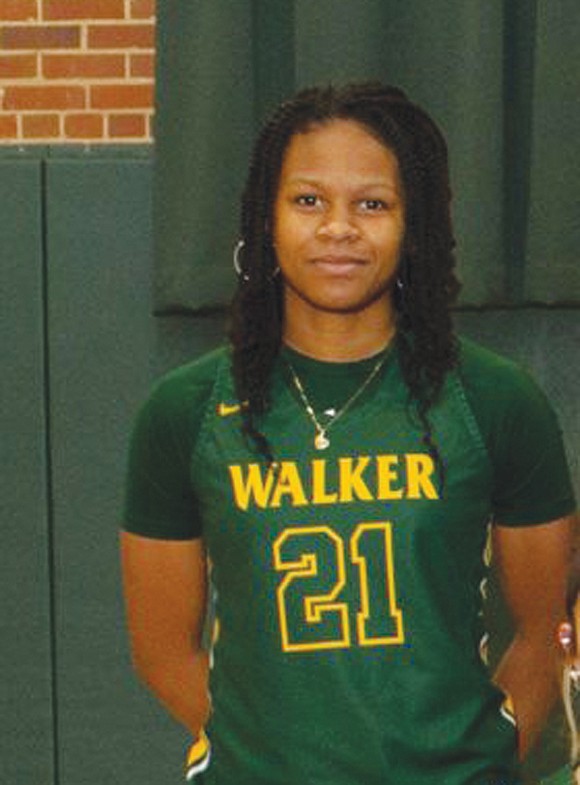 Atkins had attended Wilder Middle School in Henrico County and would have gone to Henrico High School if she had not been accepted to the Maggie L. Walker Governor's School.
Coach Baughman didn't know she was coming out for the team or anything about her until classes began in the fall of 2016. She wasn't an overnight success.
While Maggie Walker has a stated "commitment to diversity," African-Americans are a distinct minority at the school.
"It wasn't a real easy adjustment for 'G' (Ge'Shanti) coming from Wilder," Coach Baughman said. "As a freshman, she had a hard time fitting in. She didn't know anyone and pouted some."
Then came what Coach Baughman calls the "transformation story."
"She came back like a different child and has turned into a great player for us. She's a slasher with the ball, relentless, and very coachable," he said.
The 5-foot-7 Atkins made second team Region A as a sophomore and took first team honors this season, averaging 13 points, nine rebounds and five steals per night.
Atkins' progress was speeded up by playing AAU ball for the first time last year in Coach Baughman's James River Blaze program.
In the Green Dragons' season finale, Atkins went down battling, scoring 14 points in the heartbreaking defeat to Greensville County High School at Southampton High.
There's plenty momentum on Lombardy Street. Atkins will be back in 2019-20, along with returning starters Kaitlyn Campbell, Sarah Larkin and other promising athletes.
Talk about a hometown favorite. It's only seven-tenths of a mile from Maggie Walker to VCU's Siegel Center, site of the state finals. So near but so far. After so long, the Green Dragons are fired up to get there.