No answers yet on why new Richmond schools costs to be higher than many other locales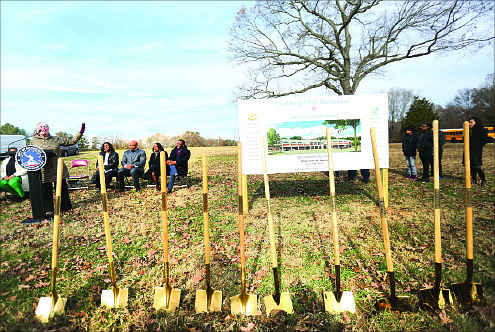 The state Education Department's data for 2018-19 show the average cost of an elementary school is running $210.36 per square foot for the building. Richmond will pay an outsized $294 dollars per square foot to build Mason and $296 a square foot to build Greene. That's a differential of more than $80 per square foot.
Richmond also shows outsized differences in the cost of the new Elkhardt-Thompson Middle School, based on 2018-19 data, which would be $272 per square foot.
Prince William County reported the total cost of its new Potomac Shores Middle School to serve nearly 1,500 students is $52.5 million. That's a cost of $230 per square foot for the building, or $42 cheaper than Richmond's middle school projection.
While Virginia Beach plans to spend $64 million on a new middle school for 1,500 students, that project will provide 40 percent more space than Elkhardt-Thompson. As a result, Virginia Beach is spending $224 a square foot to build its school, or $38 less per square foot than Richmond.
While there has been no public explanation from officials, there are concerns that much of the increased cost could stem from overtime costs that contractors will have to spend in order to have the three schools ready to open in the fall of 2020 as city officials promised.
Mayor Levar M. Stoney would be up for re-election during that time. He already is facing behind-the-scenes criticism from black contractors for hiring white-owned general contractor companies and knocking out a veteran African-American-owned company that specializes in school construction and was ready to include 40 Richmond area black-owned businesses as subcontractors.