Mueller report may be available in April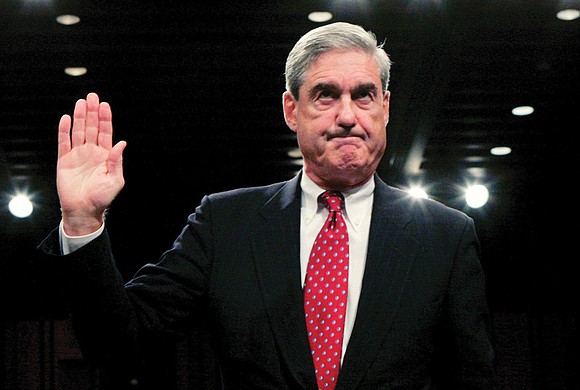 At House Speaker Nancy Pelosi's own closed-door caucus meeting Tuesday, the California Democrat urged rank-and-file Democrats to "be calm" and focus on the policy promises of health care, jobs and oversight of the administration that helped propel them to the House majority last fall.
"Let's just get the goods," Rep. Pelosi said.
Not that the Democrats are forgetting Russia and the 2016 presidential election. Many Democrats dismiss Mr. Barr's four-page summary as inadequate.
"I haven't seen the Mueller report. I've seen the Barr report. And I'm not going to base anything on the Barr report," said Rep. Jamie Raskin of Maryland.
President Trump has said he "wouldn't mind" if the full report were released. But Senate Majority Leader Mitch McConnell said he's hesitant to agree to releasing information from Mr. Mueller that would "throw innocent people who've not been charged under the bus." He is blocking legislation approved unanimously by the House calling for the report's release.
The president seemed to have heeded advice from allies, including Sen. Graham, who encouraged him to use the political capital he's now gained to accomplish policy goals.
Rep. Pelosi's advice to Democrats to stick with the strategy that won them control of the House in 2018 was reinforced by former President Obama himself, who counseled freshman Democrats at a reception Monday night.
President Obama advised the newly elected lawmakers to focus on constituents' hopes and concerns, while also identifying issues they feel so strongly about that they'd be willing to lose their House seats in fights over them, according to people at the private party.
The focus must go beyond Russia and collusion, Democratic leaders said.