City starts down road to regulate short-term rentals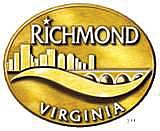 Want to use Airbnb, FlipKey, VRBO or other online websites to rent your Richmond home or apartment to travelers?
City Hall is showing off a new regulation that would open the door to the rental of private residences, which already is going on despite being illegal in the city.
Interested parties can read the proposal and other information on the city Planning and Development Review Department's pages on www.richmondgov.com.
People also can learn more and offer comment on the pending regulations at two upcoming public meetings.
The first will be held 10:30 a.m. to noon Saturday, May 4, at the Main Library, 101 W. Franklin St.
The second is scheduled for 6 to 7:30 p.m. Tuesday, May 14, the community room in the state Department of Motor Vehicles headquarters, 2300 W. Broad St.
According to the website's information, the draft regulation calls for allowing short-term rentals in any district zoned for homes and apartments.
The proposal also would require interested participants, either a homeowner or a tenant with the owner's permission, to pay a $300 annual permit fee to the city.
The permit for a certificate of zoning compliance would allow a home to be offered for rent for up to 29 consecutive days, but for no more than 180 days in a single year, according to the information.
The home would need to be the primary residence of the person offering it, meaning that person occupies it at least 185 days a year, the proposed regulation notes.

Rentals for parties, banquets, weddings or meetings would be prohibited unless the event involves the owner or renter, the department notes.
Apartment buildings could participate, but would be limited to short-term rentals of no more than nine units or 25 percent of the total, whichever is less, the information states.
It is not clear how the short-term rental rules would be policed, however.
The department staff is seeking to get the word out. Staff have talked at City Council members' monthly constituent meetings. The department also is gathering comments through an online survey at www.surveymonkey.com/r/RichmondSTRsurvey, via email at marianne.pitts@richmondgov.com or by phone at (804) 646-5207.
The regulation is expected to be in its final form by late summer or early fall. The regulation, as well as changes to the ordinance governing zoning and permitted uses, would need the approval of the Planning Commission and City Council.
The goal is to have the regulation in place by the beginning of 2020. — JEREMY M. LAZARUS